The Real Impact Project (TRIP)
TRIP is a Philadelphia-based social initiative designed to raise awareness regarding sexual health amongst the African-American LGBTQ community. Through community involvement, unique events and activities, promoting self-empowerment, and rewarding positive leadership, the goal of TRIP is to reduce the impact of HIV. We go about that by providing free and confidential HIV/STD screenings along with producing cultural/ inspiring events aimed to strengthen Philadelphia's LGBTQ community of color.
TRIP Nights are back at Wash West - click to learn more
Save the Date: Saturday, June 3 TRIP presents Hard Candy Bash featuring Big Freedia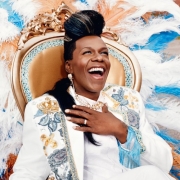 Starting in March 2017 - take part in our TRIP Testing Challenge and enter to win great prizes and more: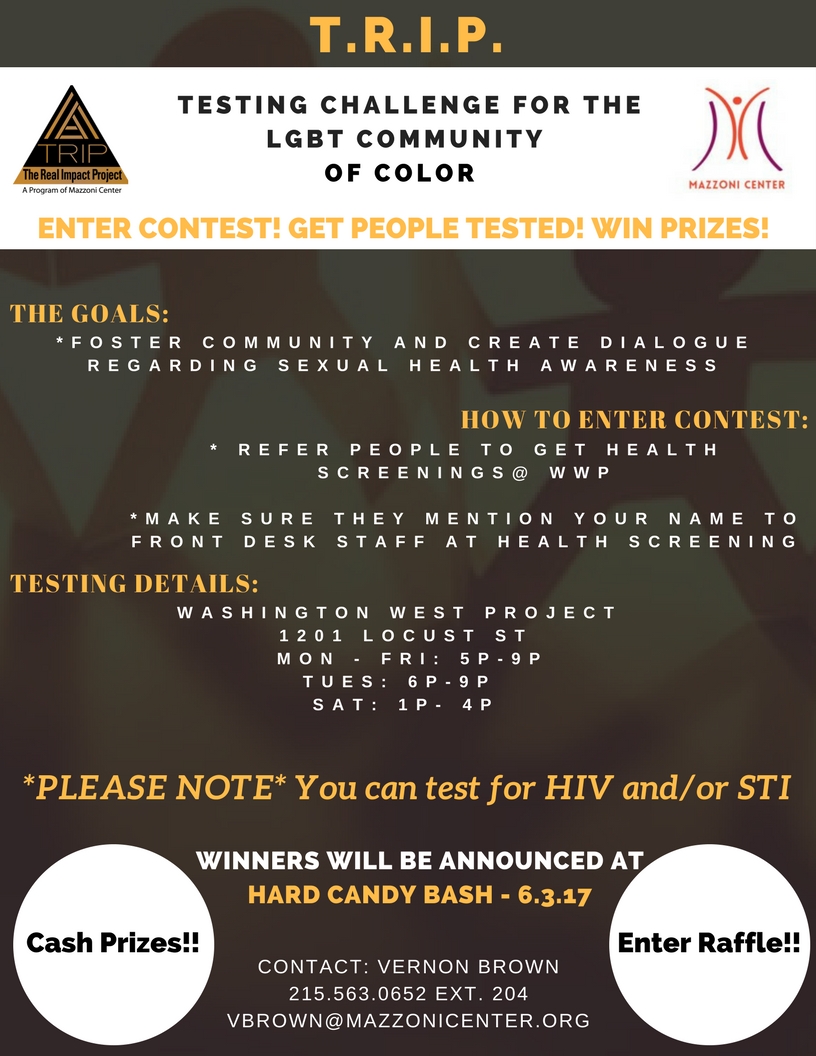 TRIP Weekly Walk-in Days at Washington West Project (1201 Locust Street, Philadelphia, PA 19107)
Receive free & confidential HIV/STI Screenings
No appointment necessary. Referrals are also available.
Fridays from 5:00 p.m. - 9:00 p.m. (*Last intake is at 8:30pm)
TRIP encourages individuals to receive HIV/STI testing every 3 to 6 months.
Join our Community Advisory Board
Do you desire to be the change? Do you want to improve the culture for the LGBTQ community of color within in Philadelphia? Help us make a lasting impact by joining our Community Advisory Board!
TRIP's Community Advisory Board (CAB) seeks to give gay and bisexual black men and trans-identified individuals a greater sense of self-identity and freedom from shame, stigma and social isolation by promoting a stronger awareness of self, others and social support.
The CAB meets on a monthly basis. Participants are provided with food and septa tokens, if needed. CAB membership is open to gay or bisexual men of color as well as trans-identified persons of all ages.
CAB Meetings generally take place at Mazzoni Center's main location (21 S. 12th Street) on Thursdays from 7:00 – 9:00pm. Please contact Vernon Brown at [email protected] for more details.