Search For President and Executive Officer
The Board of Directors of Mazzoni Center is seeking proposals from qualified individuals or firms to conduct professional services to complete an executive search for recruitment of a President and Executive Officer (EO).
Our mission is to provide quality comprehensive health and wellness services in an LGBTQ-focused environment, while preserving the dignity and improving the quality of life of the individuals we serve.
Proposals must be submitted electronically to the [email protected]. Upon receipt, you will receive a confirmation email within 48 business hours. Email subject lines must be plainly marked, "RFP - PRESIDENT AND EXECUTIVE OFFICER SEARCH" along with the firm's name. Review all documents pertaining to this request prior to submitting electronic proposal packets. Proposals will be accepted until 5:00 p.m., EST, on Friday, September 18, 2020.
Full RFP can be downloaded below
Mazzoni Center reserves the right to reject any or all proposals, or any part of any proposal, to waive any informality in any proposal, and to award a contract deemed the best interest of the organization.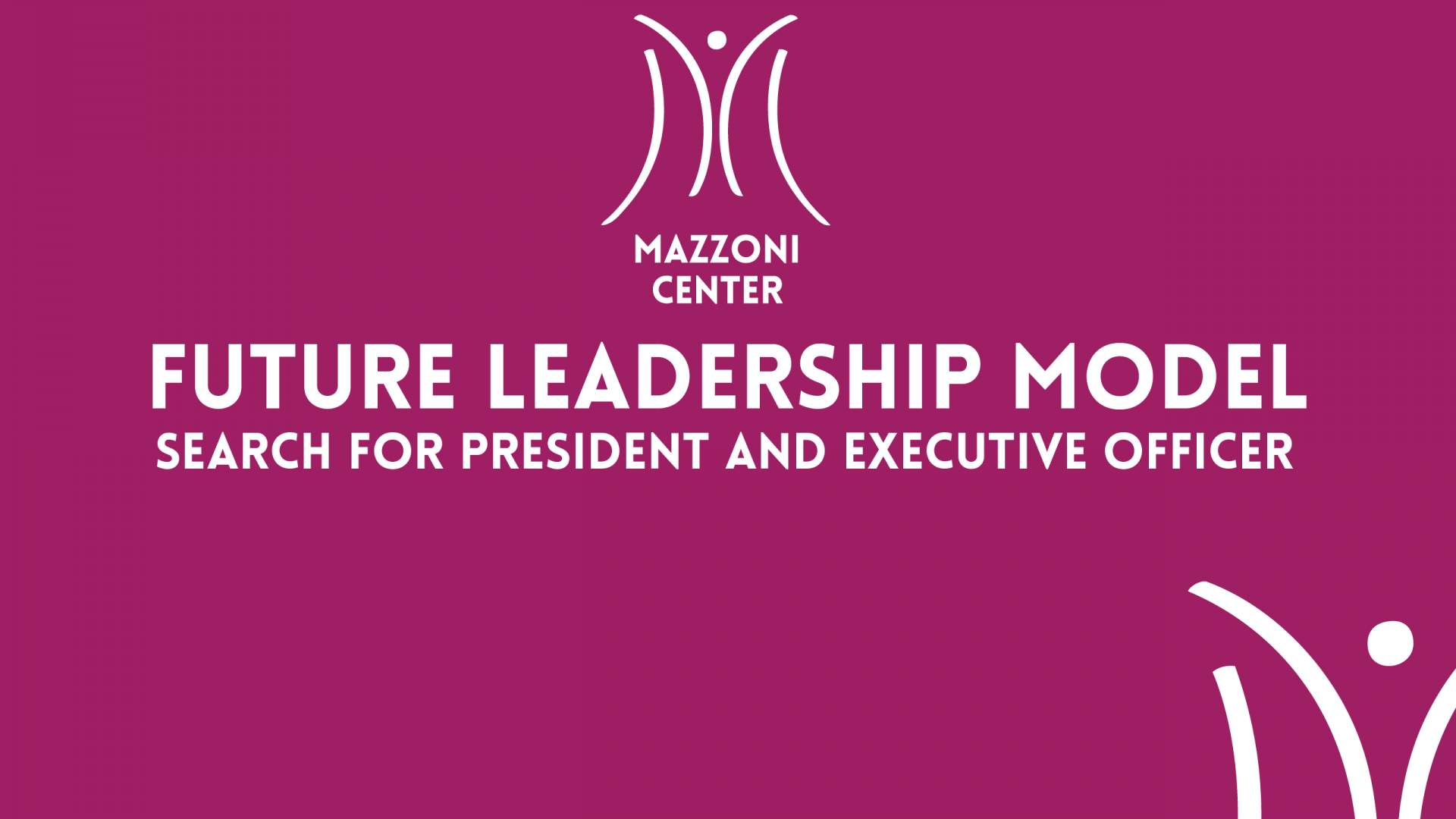 Announcement of the Search Group
As we have begun the initial stages of the search for a President and Executive Officer, we would like to update you on our progress. We have hired Kevin Chase Executive Search Group to assist us in a thorough national search (www.kevinchasesearch.com). This executive search firm specializes in the nonprofit sector and in diversity, equity & inclusion. They also have a strong track record in the LGBTQ and allied social justice movement.
Transition to the Executive Leadership Structure
Mazzoni Center's Board of Directors announced the permanent leadership structure for the organization, concluding a ten-month initiative that considered feedback from all staff, directors, the interim leadership team, and Board members. Here is the break down of that.