Mazzoni Center's Updated LGBTQ+ Affirming Resource Guide Now Available for Digital Download
Mazzoni Center's Updated LGBTQ+ Affirming Resource Guide Now Available for Digital Download
May 4, 2023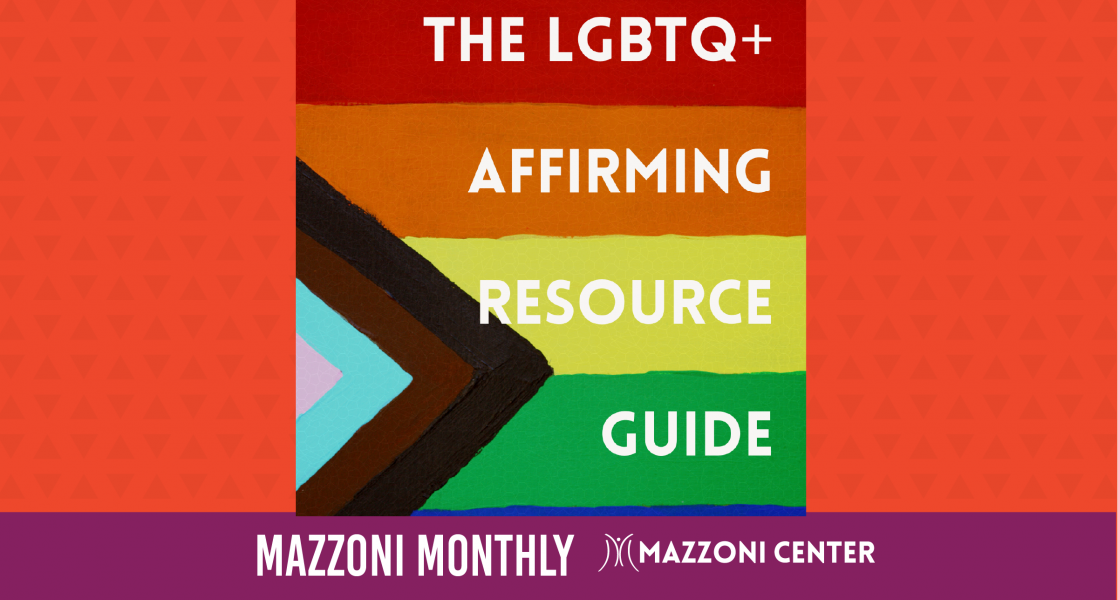 Mazzoni Center's Education Department is making an impact in our greater Philadelphia community, from providing LGBTQ+ competency training in corporate settings to presenting our Yes, PLEASE! Healthy Sexuality Series in local high schools.

In addition to in-person trainings, the department is continually focused on creating new and updated resources to serve our LGBTQ+ community and beyond.

The latest of those assets is the publication of a 2023 LGBTQ+ Affirming Resource Guide, in partnership with WOAR: Philadelphia Center Against Sexual Violence. The 43-page book provides a broad list of queer and trans-affirming resources in the Philadelphia area, ranging from support groups to spirituality to surgeons, and everything in between.

According to May Booth, Mazzoni Center's Educational Specialist who led the production of this updated publication, "The LGBTQ+ Affirming Resources Guide ensures that queer and trans folks have awareness of LGBTQ+ competent services and providers in Philadelphia, providing much-needed access to professional expertise and community. With 200-plus copies already distributed, we're excited to continue to share needed resources with fellow Philadelphians."

With so many physical copies of the new book already being distributed throughout the community, an easily accessible digital download of the new guide was also recently added to Mazzoni Center's website. To access a digital version of the guide, click here.