Staff Spotlight: Ashley Coleman, Philadelphia Trans Health Conference General Conference Coordinator
Ashley Coleman has been a fixture in the LGBTQ community in Philadelphia for many years. She has worked as an educator, a bartender in the Gayborhood, owns her own community forward Queer non-profit event company, and officiates weddings. On top of all that, she also joined Mazzoni about six months ago as the General Conference Coordinator for the Philadelphia Trans Health Conference (PTHC). The Philadelphia Trans Health Conference is the largest trans health conference internationally, with around 250 workshops in conference's general and professional tracks, the first of which is completely free to the public. The conference is largely planned by working groups made up of members of the community, and provides access to resources and services and a space to build community and create bonding opportunities among folks in the trans community. Ashley says she was drawn to this position because she started off her career in Philly schools, but was being pulled toward doing social justice work. After attending a training put on by Mazzoni staff and finding out about the open position on social media, she decided to apply.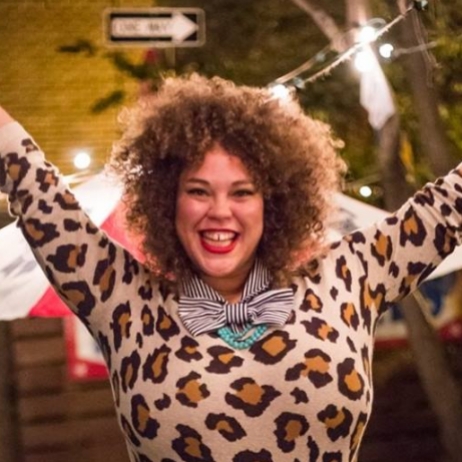 Originally from Emmaus, PA, Ashley attended Haven Youth Group, a group for LGBTQI+ youth in Lehigh Valley. She has lived in Portland, Maine; Boston; Hawaii; Santa Barbara, California; and Los Angeles before coming back to Philly eight years ago to finish her degree at Temple University.
She may have only been working on the conference for a few months, but she's no stranger to putting on an event. She started her first company doing non-profit events when she was just 16. As a bartender in the Gayborhood, she was able to hear people's stories and what people in the community need, and she says being able to bring together her love for events with social justice is "like giving a gift to the community."
"My event planning experience has been extremely helpful, since the conference has so many moving parts, incorporates so many different perspectives, and ultimately exists to serve an audience of extremely diverse experiences.
"I am fortunate to be collaborating with numerous folks from the community – committee members, working group leads, volunteers, and others involved with the conference -- who bring a depth of knowledge about the issues that are central to this conference, as well as the folks who attend year after year. So our working groups are focused on developing content, while my role is very much about logistics, and getting things done, to ensure that things are moving as smoothly as possible and that all the necessary details are in place to ensure a successful and meaningful event for the thousands of people who will attend in September."
And despite the challenges of coordinating such a large event, Ashley says one of the best parts of her job is receiving calls from the parents and even grandparents of trans kids who want to volunteer or present at the conference because it has really made an impact and changed their child's life.
In her role as General Conference Coordinator, she says it's important to have patience first and foremost, along with a genuine love for other people, the ability to talk to all kinds of people, and "the ability to multitask without going crazy". She also says because many people are still learning about the trans community, it has been important for her to be able to meet people where they are in order to be able to give them the correct terminology and focus on "progress, not perfection."
Outside of her work with Mazzoni, Ashley still bartends in the neighborhood and has written and produced a stage show called "Beyond Musical Microaggressions," about her experiences as a woman of color in Philly's music scene.
The Philadelphia Trans Health Conference will be held from September 7-9 this year, and registration officially opened last month. For more information, visit the PTHC website.
Topics