Take an Active Step Toward Justice at Justice in Action 2018
Action.
It's a word that can have many meanings, but one particular interpretation is our favorite: "an act that one consciously wills and that may be characterized by physical or mental activity."
An action can be something we do as individuals, or it can be something done by a larger institution, like Mississippi's Religious Liberty Accommodations Act, which has the potential to further marginalize the LGBTQ community by masking discrimination with religious freedom.
The existence of laws like this in the United States is indicative of a reality that is harmful for the community, calling people like us, who realize the implications of such a law, to action.
How do we pursue justice?
At the Mazzoni Center's legal services department, we fight to ensure the rights of the LGBTQ community throughout Philadelphia and Pennsylvania by providing no-cost and low-cost legal aid to low-income individuals and families. We also provide education programs aimed at diminishing LGBTQ discrimination throughout cultural and civic engagements.
Put simply, Mazzoni Center Legal Services breaks barriers by representing LGBTQ individuals that face discrimination or harassment in workplaces, housing, healthcare, education, adoption and much more.
"Anything that we can do, any assistance that we can provide to people who are trying to take steps to feel safe enough to be who they are, and to live as themselves, is what we're here to do," says Airen McClure, Legal Services Office Administrator at Mazzoni Center.
How do we break those barriers?
We act.
In addition to providing continuous legal aid, we host events throughout the year that focus on engaging, educating and encouraging our communities about our mission. One of those events is Justice in Action, and it's just around the corner.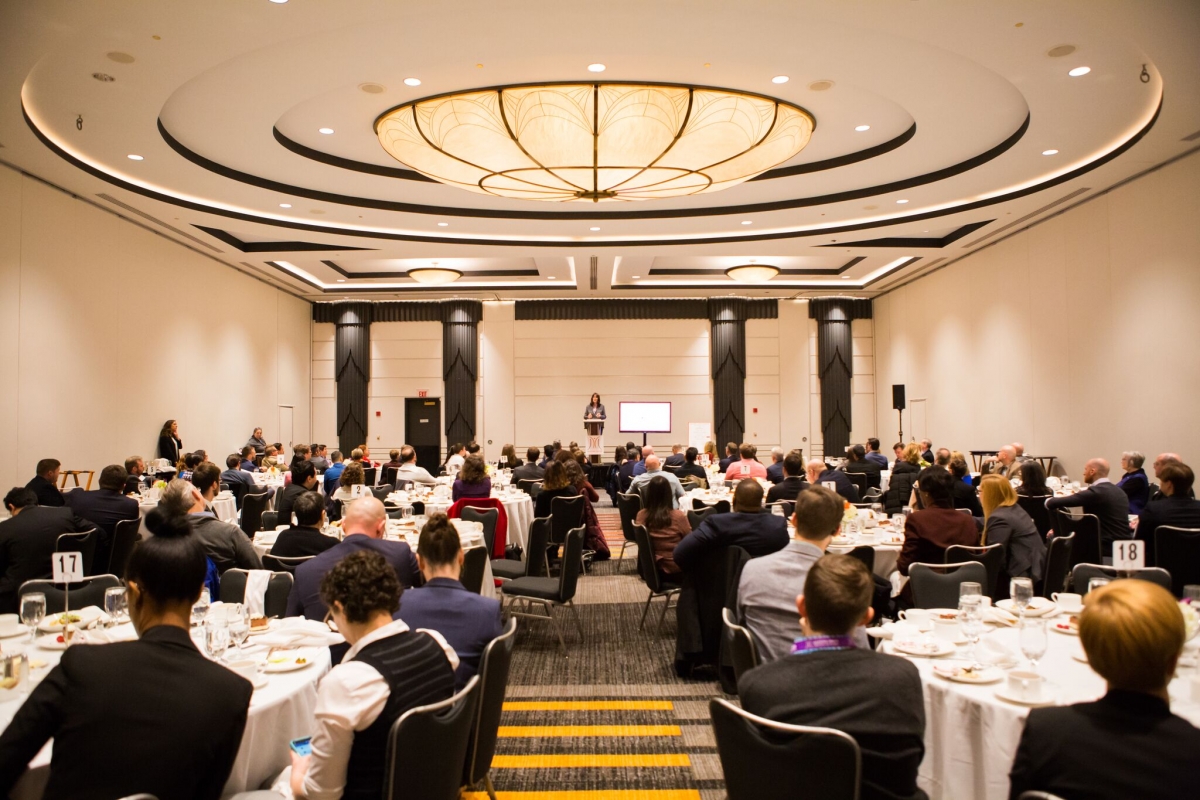 The crowd at Justice in Action 2017.
Justice in Action is an awards luncheon designed to celebrate progress, raise funds and raise awareness among legal professionals and members of our Philadelphia community. This fundraiser functions as a means to allow us to continue working toward fulfilling the legal needs of the LGBTQ community and providing quality service.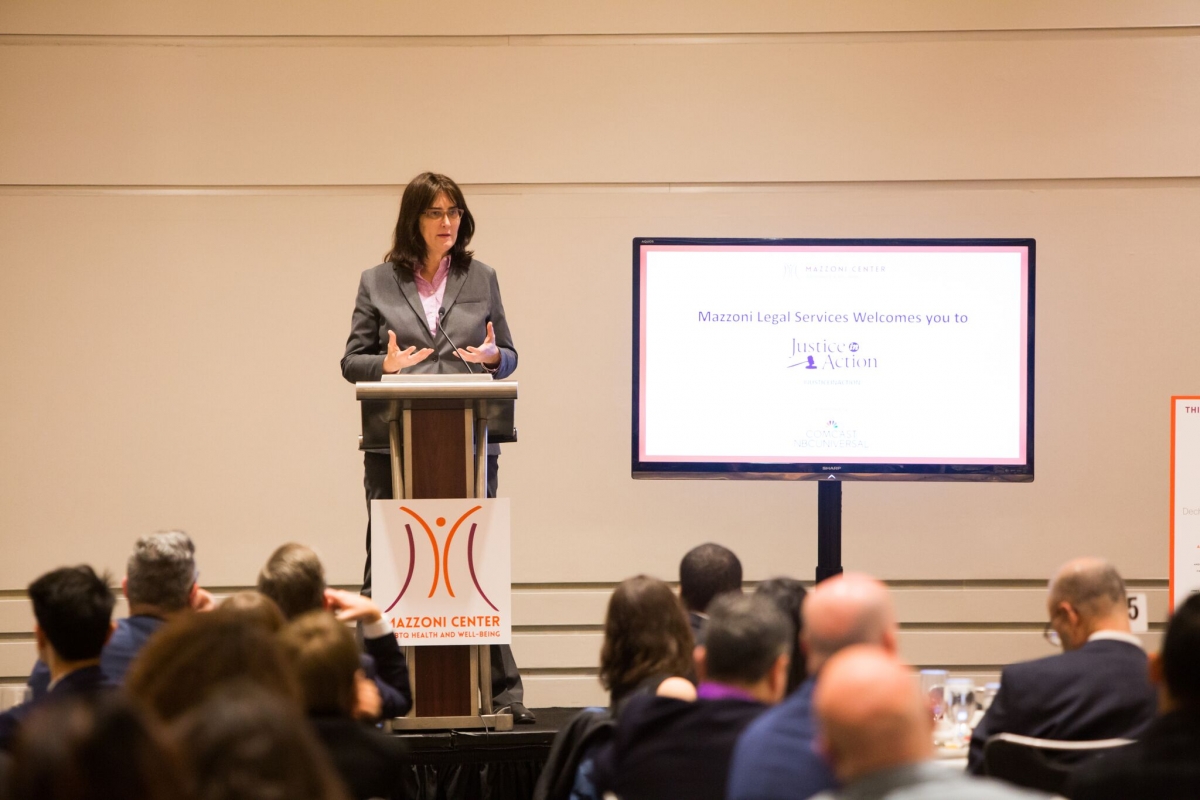 Last year's awardee, Mara Keisling, speaking at Justice in Action 2017.
This year, we're pleased to recognize Tiffany Palmer, Esq., the first attorney of Equality Advocates Pennsylvania/Center for Lesbian and Gay Civil Rights and a longtime activist for LGBTQ individuals and causes.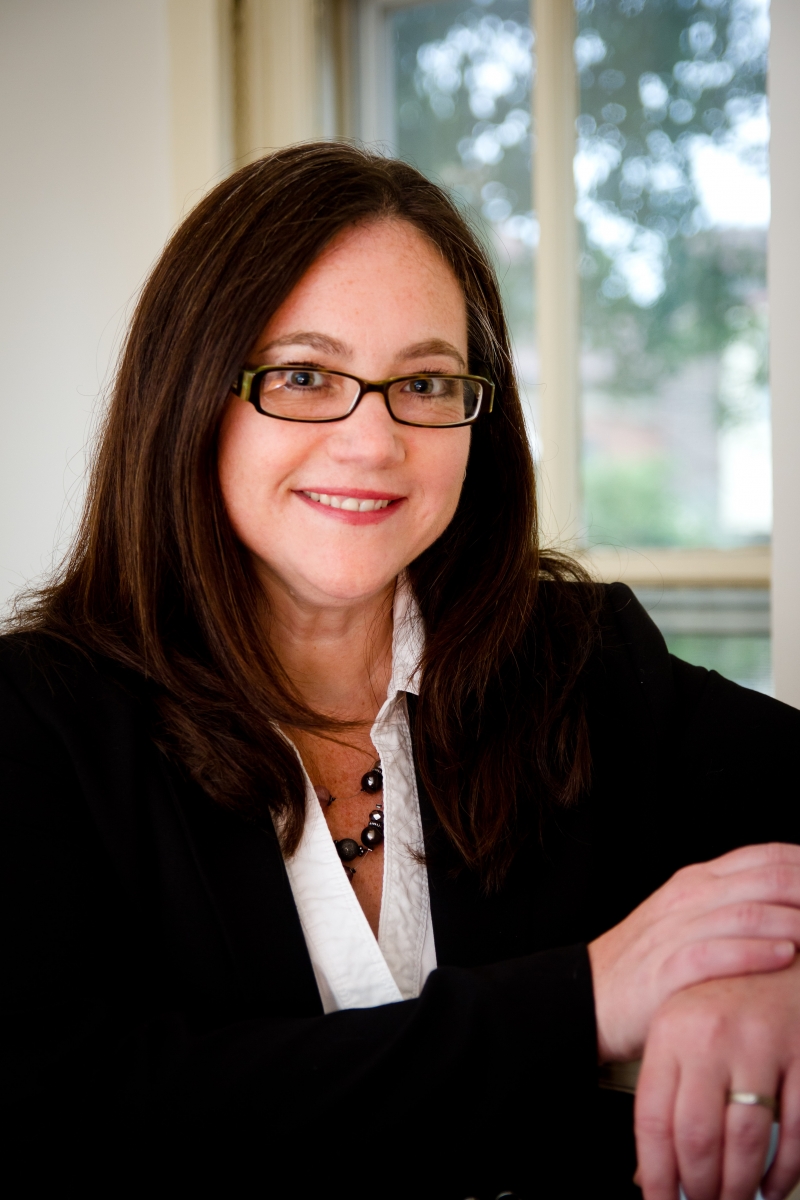 Palmer knows the important of the work we do. "Access to legal services for LGBTQ people means access to justice," she says. "The path to equality must involve the ability to obtain and enforce legal rights through the courts. Without it, the promise of equality is hollow."
As the Director of the Family Law Institute of the National LGBT Bar Association, Palmer continues to be an inspiration for us in our path to justice. "The fight for LGBTQ justice and equal rights did not end with marriage equality," she adds. "There are many important battles that still need to be won."
We need to continue to devote ourselves to the fair treatment of all people. We need to commit to justice.
How can I commit to justice?
Register
to join us on Friday, March 2, 2018 at Justice in Action at the Loews Philadelphia Hotel from 11:30 a.m. to 1:30 p.m. You'll hear from Palmer herself, past clients and some of the very people who make our pursuit of justice possible.
If you can't make it, don't worry — you can still support our fight to bring legal justice to the LGBTQ community by
donating here
.
In the words of this year's honoree Tiffany Palmer, "Access to legal services can make the difference between a parent losing or retaining custody of a child. It can mean a change of name to one that matches that person's gender identity and expression. It can ensure that an employer is held accountable for terminating an employee based only upon their sexual orientation or gender identity."
Topics