Mindfulness based stress reduction (Adapted for LGBTQ people)
May 2018 Course is full.
Let us know you're interested for the next class:
Get notified about upcoming courses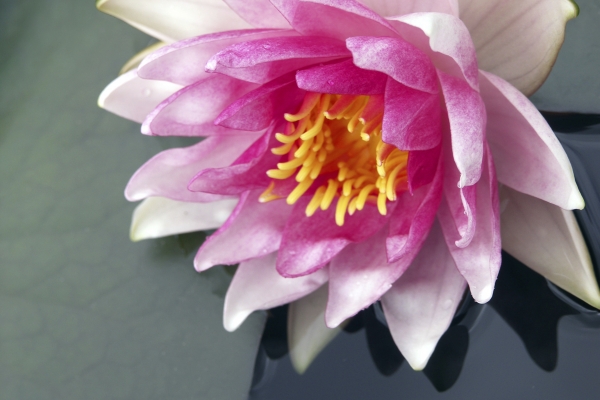 Chronic health challenges...
Major life changes...
Anxiety...
Stress is a part of daily life, but it doesn't have to run the way we live.
We can learn to cope with life's challenges, experiencing greater ease and gratitude. As LGBT people, we experience the typical life stressors that other people experience (work, money, relationships, body image, etc.). We also experience the challenges of coming out to ourselves and others; creating our own identity in a culture where it's not always so easy to fit it; risking rejection by family and friends; and living in the shadow of a legal system that doesn't always protect our families or employment rights.
Mindfulness Based Stress Reduction (MBSR) is an empowering 8-week course, and here at Mazzoni Center has been adapted specifically with LGBTQ people and allies in mind. Sessions will take place at 1348 Bainbridge Street from 6:00-8:00 p.m. Course fee is sliding scale, and includes 8 weeks of instruction, a workbook, audio recordings of meditations to support practice, and on-going individual support.
In an LGBT-supportive setting, learn mindfulness-based skills and habits that help you cope with life's challenges by discovering how to focus the mind and to use self-awareness to make choices that support well-being.
Among the practices we explore in the MBSR workshop are:
• Breath Awareness
• Body Awareness
• Kindness
• Gratitude
• Mindful Eating
• Mindful Walking
• Mindful Communicating
• And others
What is Mindfulness?

Mindfulness is a skill we can incorporate into nearly every aspect of our daily life to cope with stress, help us see our lives more clearly, and make the kind of conscious choices that are more self-affirming and supportive of our physical and mental well-being. Studies conducted by Thomas Jefferson University have demonstrated that mindfulness is effective in reducing chronic pain, medical symptoms, anxiety and depression. Other studies have proven stress reduction to be helpful in treating sleep disorders, high blood pressure, heart disease and asthma.