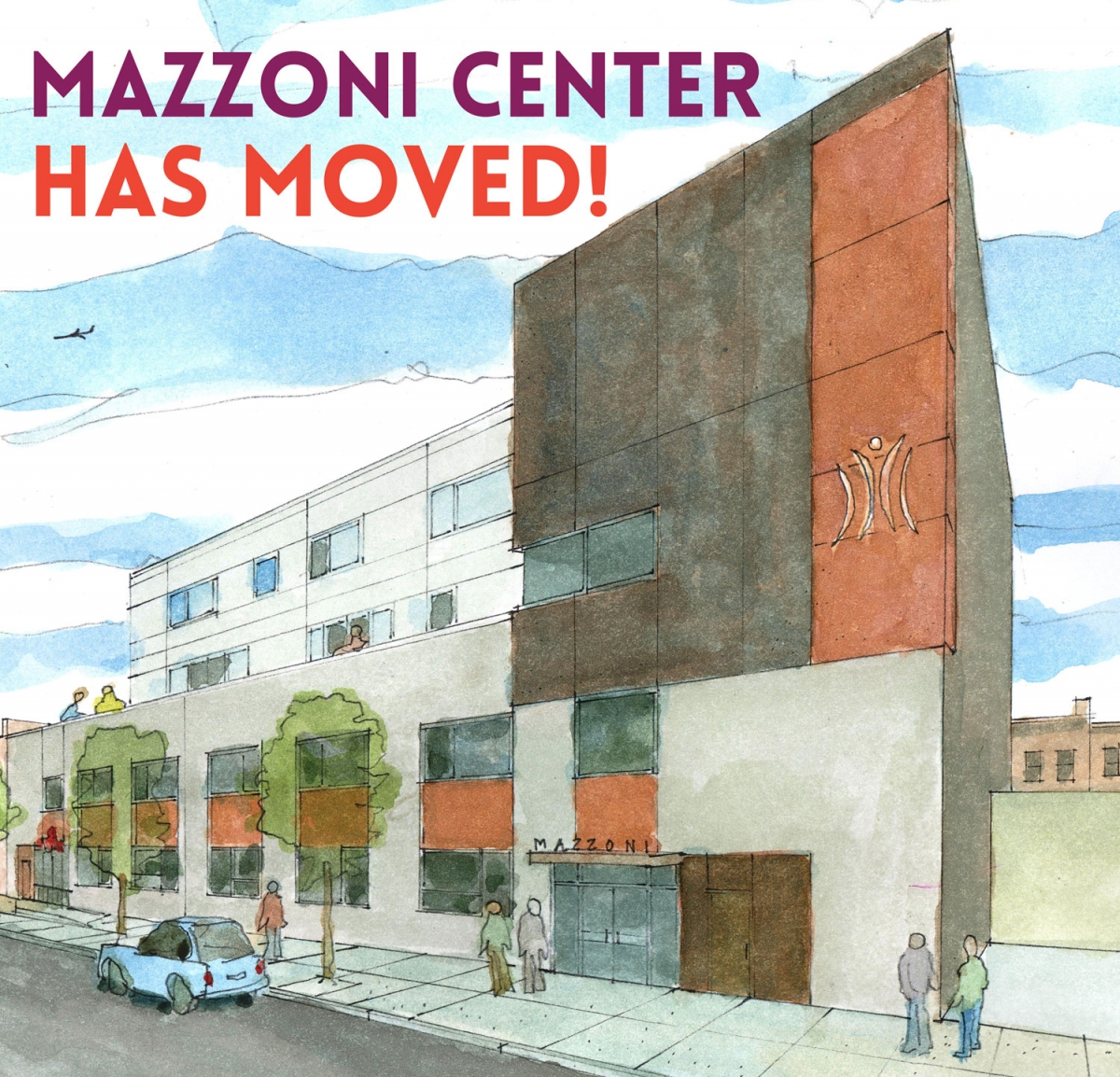 We're excited to announce that we have moved to our new home at 1348 Bainbridge Street (on the corner of Broad and Bainbridge Streets) on Tuesday May 30th, 2017.
Mazzoni Center services will be slowly rolled back to normal hours over the next couple of weeks. Follow us on social media for up to date information.
The move took placed fromWednesday, May 24th until Monday, May 29th.We reopen at our new home on Tuesday, May 30th.
Mazzoni Center is no longer located at the following locations:
21 St 12th Street
809 Locust Street
Our New Home at 1348 Bainbridge Street.
The new building will help us address several critical needs, by bringing many of our programs and services into a single location, adding much needed space, and providing clients and patients with comfortable and welcoming environment.
The new location will nearly double the size of our family and community medical practice space (from 13 to 22 patient exam rooms), allowing us to hire more clinicians, incorporate additional wellness services, and provide care to many more people than our current space allows.
We'll also greatly expand our Open Door Behavioral Health program, adding several more counseling rooms and therapists. And in an exciting first for our region, Mazzoni will open the region's first Intensive Outpatient Program (IOP) dedicated to providing recovery services specifically for LGBTQ individuals struggling with addiction.
The new building will also feature a "Town Hall" gathering space, where we can host community events and educational/wellness workshops.
We're thrilled to be making this move, which will not only expand our physical footprint, but will also provide enhanced coordination of care and greater convenience for patients, by bringing our full continuum of services under one roof.
And we believe the building will make a powerful statement about the importance of LGBT health and wellness, and the growing visibility of our community.
Our phone numbers will remain the same.
Mazzoni Center phone numbers will stay the same as we transition to our new home. Phone service may be disrupted for a period of time, check our social media channels for the latest information.
MAIN OFFICE
215-563-0652
MEDICAL CENTER
215-563-0658
WASHINGTON WEST PROJECT
215-985-9206
Washington West Project will NOT be moving and will continue to operate at 1201 Locust Street, offering free walk-in HIV/STI testing services six days a week.
Located conveniently at the corner of Broad and Bainbridge Streets, the new location is easily accessible by public transit.
SEPTA
Bus Routes: 4, 27, 32, 40
Subway: Broad Street Line
PARKING
Street parking is available on Bainbridge Street, South Street, Broad Street and the adjacent side streets. Be aware of signage for free, paid, and parking prohibited signs within the neighborhood.
Parking garages and lots are available at 10th and South Streets and 15th and South Streets.