2019 Philadelphia Trans Wellness Conference Exhibitors
Exhibitors/Tabling at PTWC 2019
ATTENTION: Exhibitor table reservations for the 2019 Philadelphia Trans Wellness Conference are SOLD OUT as of 6/17/19. If you would like to be added to our waitlist, please email

[email protected]

with the subject line "PTWC 2019 EXHIBITOR WAITLIST"
Purchase an exhibitor table at the largest trans-specific conference in the world! Your support helps us keep the conference free for general attendees, ensuring a more equitable representation of community members who can be a part of the movement for greater health and wellness for transgender individuals and their families. With over 10,000 attendees in 2018, your organization or business will benefit from continuous traffic all three days of the conference.
Table Information:
Tables Size
Tables within the exhibitors areas are 8 Feet
Electrictity for tables
ALL electrical needs for vendors at the convention center and must be purchase BEFORE the conference opening day.
Infomation on how to will be sent out in a email to all vendors by mid-June 2019
Table + App
Be feature in the TransPHL App, the official Conference APP for the iOS and Android platforms. By selecting this option, you will have your organization feature within the App with your logo and link to a webpage of your choosing.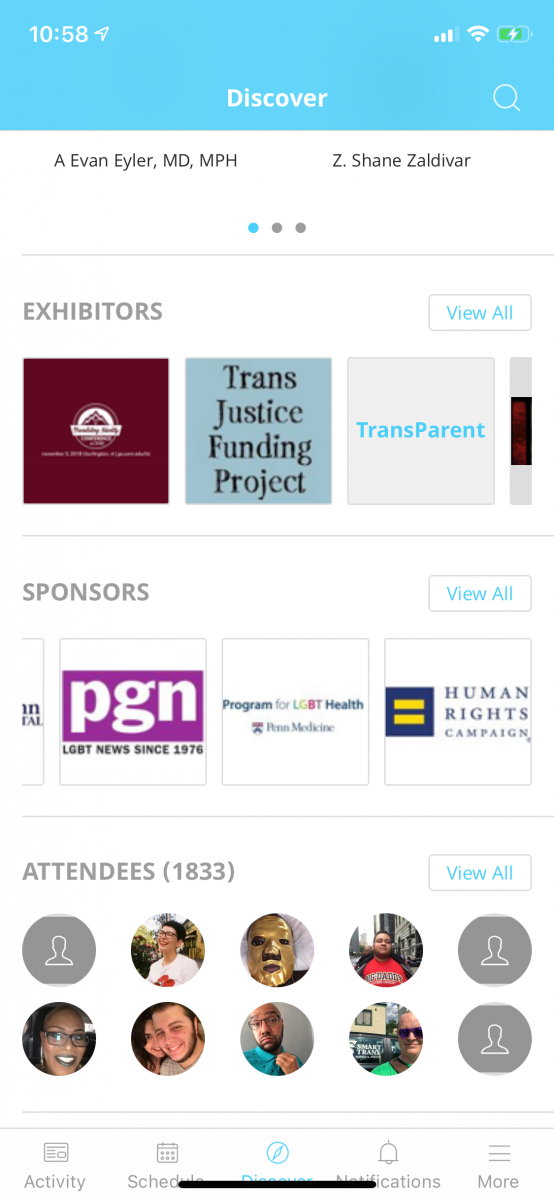 Pricing
| Budget | Over $5 million | Between $250,000 to $5 million | Under $250,000 |
| --- | --- | --- | --- |
| Table | $800 | $500 | $150 |
| Table + App | $1000 | $600 | $200 |
Questions?
Table + APP Organizations with budgets or earnings over $5 million
One Table and Be Featured in the TransPHL App with budgets or earnings Organizations with budgets or earnings over $5 million
Table + APP Organizations with budgets or earnings Between $250,000 to $5 million
One Table and Be Featured in the TransPHL App for Organizations with budgets or earnings between $250,000 to $5 million
Table + APP Organizations with budgets or earnings under $250,000
One Table and Be Featured in the TransPHL App for Organizations with budgets or earnings under $250,000
Table Organizations with budgets or earnings over $5 million
One Exhibitor Table for Organizations with budgets or earnings over $5 million
Table Organizations with budgets or earnings $250,000 to $5 million
One exhibit table for organizations with budgets or earnings between $250,000 to $5 million
Table Organizations with budgets or earnings under $250,000
One exhibit table for organizations with budgets or earnings less than $250,000