Sponsor by

Thursday Plenary Speakers
1:45 pm–2:45 pm | Room 119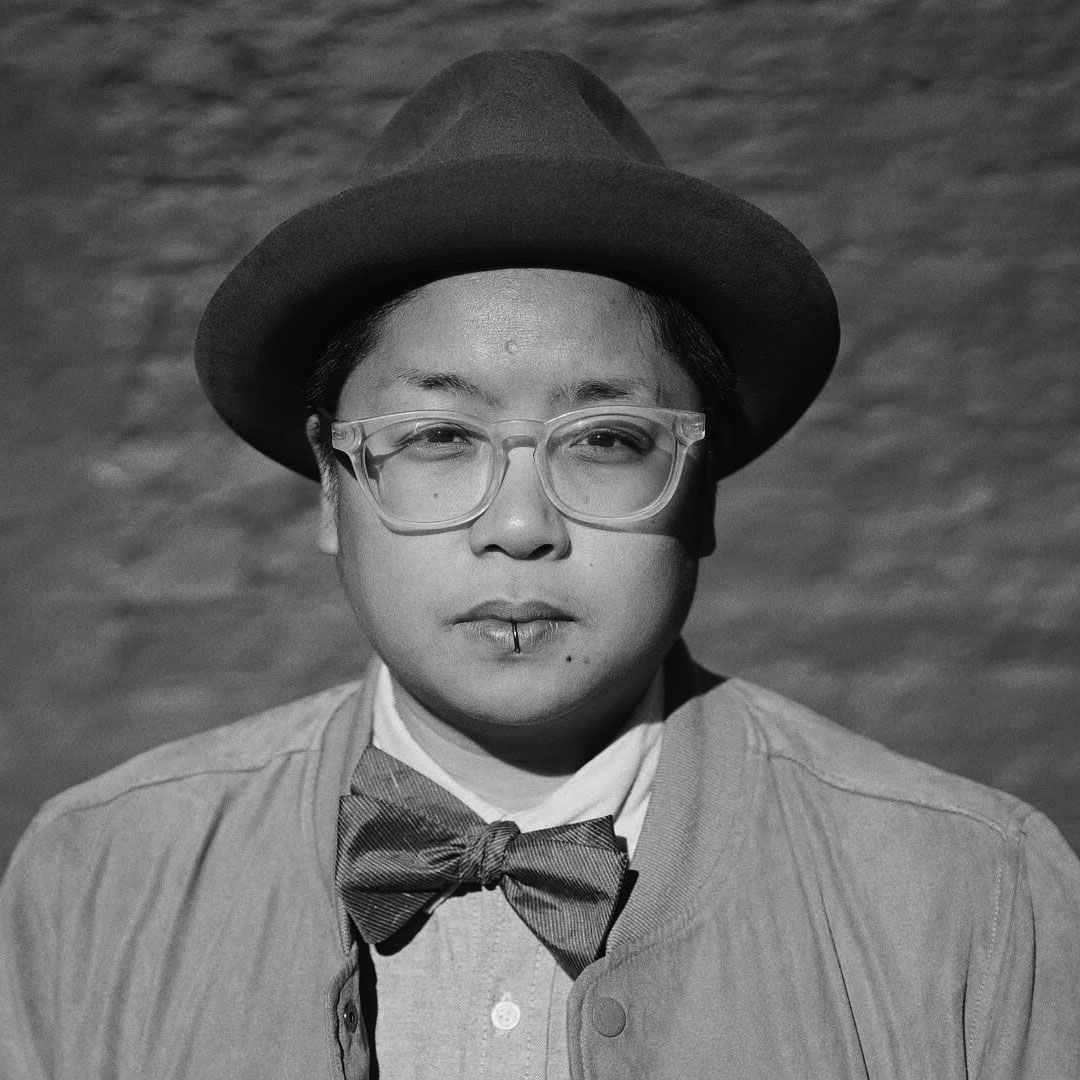 Kay Ulanday Barrett
Kay Ulanday Barrett aka @brownroundboi, is a poet, performer, and educator, navigating life as a disabled pilipinx amerikan transgender queer in the U.S. K. has featured globally: The Lincoln Center, Princeton University, UC Berkeley, Queens Museum, The Chicago Historical Society, NY Poetry Festival, The Hemispheric Institute, National Queer Arts Festival. They received fellowships from Lambda Literary Review and VONA/Voices. The have featured, on boards and panels for FIERCE!, The Sylvia Rivera Law Project, The Transgender Law Center, Leeway Foundation, Trans Justice Funding Project, & more! Their contributions are found in Asian American Literary Review, PBS News Hour, NYLON, The Margins, RaceForward, Foglifter, The Deaf Poets Society, Poor Magazine, Fusion.net, Trans Bodies/Trans Selves, Apogee, Entropy, Make/Shift, Black Girl Dangerous, Everyday Feminism, Buzzfeed, The Huffington Post, The Advocate, & Bitch Magazine. Recent publications include contributions in the anthologies, Subject To Change (Sibling Rivalry Press), Outside the XY: Queer Black & Brown Masculinity (Magnus Books). They co-curate at The Asian American Writers Workshop, are a Guest Editor at Nat.Brut, the 2018 Lambda Literary Review Retreat, Writer-In-Residence in Poetry. When The Chant Comes (Topside Press, 2016) is their first collection of poetry. kaybarrett.net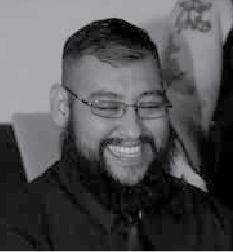 Z Shane Zaldivar
Z Shane Zaldivar, who works, lives and has given his heart to the South, has spent most of his time advocating for not only himself, but numerous other members of the transgender community. Being an indigenous trans man of color himself and facing many hardships along the way, he has earned his place as an Elder of SONG (Southerners On New Ground). Z is a suicide prevention specialist, and a veteran who has been advocating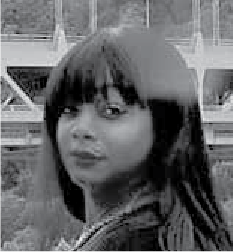 Ciora Thomas
Ciora Thomas is a Pittsburgh native and resident founder of SisTers PGH (2013). SisTers PGH focuses on providing permanent housing solutions for the Transgender and GNC community of Western Pennsylvania. The organization is working to open a homeless shelter for Transgender and GNC people living in Western Pennsylvania and hopes to transition members of the LGBTQ+ community to permanent housing. She is also a council member of Pittsburgh's Mayor Bill Peduto's LGBTQIA+ Advisory Council and Residential Program Director of Proud Haven, an organization that provides safe shelter for homeless lesbian, gay, bisexual, transgender and queer (LGBTQ) youth/ adults. Through this, Ciora is geared to serve our transgender homeless and/or displaced communities of Pittsburgh through many avenues radically advocating for inclusion socially and economically for our transgender populous of color and abroad.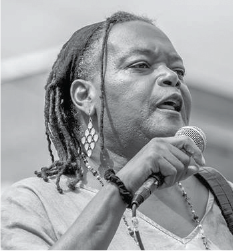 Monica Yorkman
Monica Yorkman is a 63-year-old black woman of trans experience. My favorite person in the world is my 87-year-old father who is my rock and the smartest person I know. I also have two children, three grandchildren, and a 2-year-old great-granddaughter, who is the second smartest person I know. I come from a family of activists. My mother, Doris Yorkman, along with her best friend, Gussie Tweedy, were instrumental setting examples for me as far back as the 60s when they started voters' registration drives in our neighborhood. My father marched with Dr. King and was present for his "I Have a Dream" speech. They instilled in me the belief that change has to come from inside and outside of systems. I have been a part of grassroots political organizations since high school protesting against the Vietnam War, for Women's Lib, Equal Rights, Gay Rights, and the Black Power Movement.
When I transitioned this last time in 2002, I discovered some disturbing facts I couldn't live with: African American transwomen were dying on the streets of Baltimore at almost three times the rate of Caucasian transwomen between the ages of 29–35. Latina transwomen were dying at almost twice the rate of white transwomen. I realized that the work was not over. In 2006, I founded Sistas of the "t", an outreach, education, and advocacy organization that works with transgender women of color who engage in commercial sex work. In 2013, I co-founded the Baltimore Transgender Alliance as a means to unify Baltimore's trans communities, empower our trans and gender non-conforming individuals, and increase our political effectiveness. We are just getting started!
Friday Plenary Speakers
1:45 pm–2:45 pm | Room 119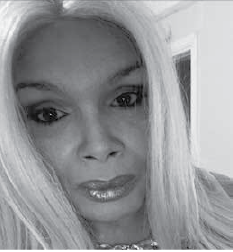 Madison Nicole Gathers
Of her many accomplishments, Madison Nicole Gathers is most proud of being one of the lead activists who fought for, promoted, and won, the INT24 bill in New York City ending forms of discrimination in New York City. Mrs. Gathers accepted the position as Program Director for Princess Janae Place because she strongly believes in its fundamental belief and practice that housing is health care. Since accepting the position, Mrs. Gathers, through her amazing and diligent staff, has helped many people of transgender experience find stable housing, receive access to health care, gain access to mental health care, and various other services.
Madison is also the reigning Miss Plus Size America — the first woman of transgender experience ever to win this title. Mrs. Gathers was married August 14, 2017 to the love of her love life, Apostle J. Gathers, and continues to fight for disenfranchised communities and for basic rights for people of transgender communities.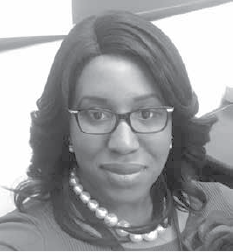 Octavia Y. Lewis, MPA
Octavia Y. Lewis, MPA, is an activist, advocate, mother and scholar. She is currently working as a Community Ambassador with AmidaCare. As a transgender woman of color living with HIV, she understands the intersectionalities and nuances of the complexities of her identities, and how it correlates with the world around her.
While employed at the Hetrick-Martin Institute, she led all transgender related programing and services providing youth with the transferable skills needed to navigate the systems which are in place to assist them, while teaching them to find their voices to advocate for themselves; educating allies on what it means to be an ally; and, leading through exemplary leadership skills on living one's authentic life unapologetically.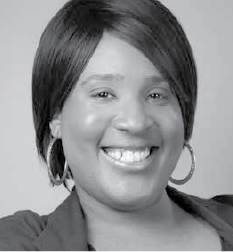 LaLa Zannell
As the Lead Organizer at the New York City Anti-Violence project (AVP), LaLa is the face and leads all AVP's public community organizing work, doing advocacy, outreach and networking on behalf of LGBTQ New Yorkers who have experienced violence, and connecting community members to services. LaLa spoke at the White House for the first Women's History Month briefing to include a transwoman, the last Trans and Gender Non-Conforming (TGNC) people of color briefing under the Obama administration, and testified at the first historic Congressional Forum on violence against transgender people.
Recently, LaLa created the first trans discrimination survey in New York City, to collect data on trans people's experiences in employment and job access, and to create a campaign to inform policy to help TGNC New Yorkers with equal access to jobs.