Thursday Plenary Speakers
2:00pm room 119AB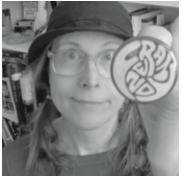 FRAN BLANCHE
Fran Blanche is the owner and founder of Frantone Electronics (1994-present) one of the world's very first boutique guitar effects companies. Fran is a completely self-taught electronic engineer, artist, musician, published photographer, space technology researcher and historian, mechanical engineer, and YouTube vlogger. She has worked on the restoration of the one of a kind Maillardet Automaton at the Franklin Institute, and worked on vintage Apollo flight hardware at the Smithsonian National Air and Space Museum. Fran's work on reverse engineering components in the Apollo Saturn V LVDC computer got her an article in Popular Science Magazine in 2014. Fran has also been interviewed for the Lena Dunham blog The Lenny Letter and had a cover story in Tone Report in 2016, as well as a feature in She Shreds Magazine in 2015. She currently operates FranLab on her YouTube channel.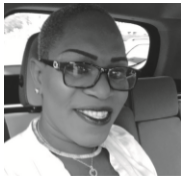 KIM WATSON
Kim Watson is the Co-founder of Community Kinship Life, known as CKLife that assists affirmed men &; women with necessary life skills, medical needs, counseling, and access to the resources needed to improve their quality of life & contribution to society. CKLife provides a safe, secure space for affirmed people (& allies when applicable) to meet and learn about life inside & outside of transition. CKLife also sponsors a benefit to raise funds for the CKLife scholarship fund that has helped many affirmed people with paying for necessary transition related procedures.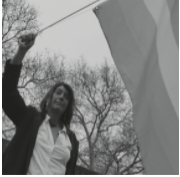 JANIS STACY
Janis Stacy (Dakota/Cherokee) is a Co-Chair of the 2017 Philadelphia Trans-Health conference. Janis has been a Co-Chair since 2014 and has worked with the planning committee since 2007. She has led the Indigenous / First Nations and Spirituality working groups. Janis is on the board of TransFaith, Co-founded a Two-Spirit Society, Co-founded NCTE and is an Electronic Engineer with extensive project management experience. She has also spent significant time on workplace issues, transgender insurance coverage, workplace inclusion, local legislation, federal legislation, racial equality, gender equality and housing for low income and homeless Trans people.
Friday Plenary Speakers
2:00pm room 119AB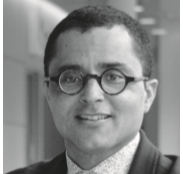 HEATH FOGG DAVIS
Heath Fogg Davis is the author of Beyond Trans: Does Gender Matter? (NYU Press), a book that offers practical guidance to individuals and organizations on how to develop trans-inclusive policies that are institutionally smart. He is a professor at Temple University, where he teaches and conducts research on antidiscrimination law and policy. He also consults with businesses, schools, and non-profits on trans-inclusion. He was recently appointed to Philadelphia's newly formed Mayoral Commission on LGBT Affairs.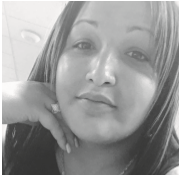 NAIYMAH-ARIANA SANCHEZ
Naiymah-Ariana Sanchez is a proud Trans-Latina advocate and activist. She currently works at the American Civil liberties union of Pennsylvania as the Transgender advocacy coordinator and community organizer. Naiymah has been involved in community advocacy and activism for over half a decade and as a Trans-Latina, a lifetime of advocating for herself. She has been able to assist the Philadelphia Prison system become Prison Rape Elimination Act (PREA) compliant by providing direct services to transgender identified inmates and providing them with the tools they need to achieve after re entry. Ms.Sanchez was a Member of the Co Chair committee for the Creating Change Conference 2017 a board member for UPenn Clinical trials unit and makes sure she includes herself in discussions and environments that have not been Trans inclusive so that we have a voice at those tables. She is dedicated to the mission of trans inclusivity and freedom/ liberation for our communities and works hard to highlight the strengths and positive contributions of TG/GV/GNC communities to over come negative social and cultural stereotypes. She is honored to speak with everyone about perseverance, strength, power and, her views on the state of Transgender Liberation.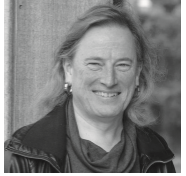 BOBBI TAYLOR
Mx Bobbi Taylor is a genderqueer, sex-positive, bisexual, polyamorous parent, partner, and community member. In their role as Chair of the Massachusetts Transgender Political Coalition, Mx Taylor engages in public and political activism and public education in the field of transgender rights and social justice. In addition, they have served as an LGBTQIA+ representative on the MA State Commission for Unaccompanied Homeless Youth, as a group facilitator for the Boston Bisexual Resource Center, and are a founding member of the Massachusetts Sex Worker Ally Network.
Mx Taylor also speaks and presents workshops on non-binary gender identities; masculinity and gender identity and expression; the intersection of gender, sexuality, and spiritual community; and trans inclusion in communities of faith. Mx Taylor has formal training and experience in Zen Buddhism, evangelical Christianity, and British Traditional Wicca, and also engages in and teaches about BDSM.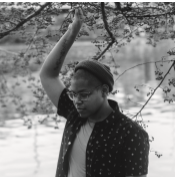 CYREE JARELLE JOHNSON
Cyree Jarelle Johnson is an essayist, poet, and librarian from Piscataway, New Jersey. They are a Poetry Editor at The Deaf Poets Society, Managing Editor at Transfaith, and a candidate for an MFA in Poetry at Columbia University.