Affirming Hearts Academy: LGBTQ+ Love and Relationship
Affirming Hearts Academy: LGBTQ+ Love and Relationship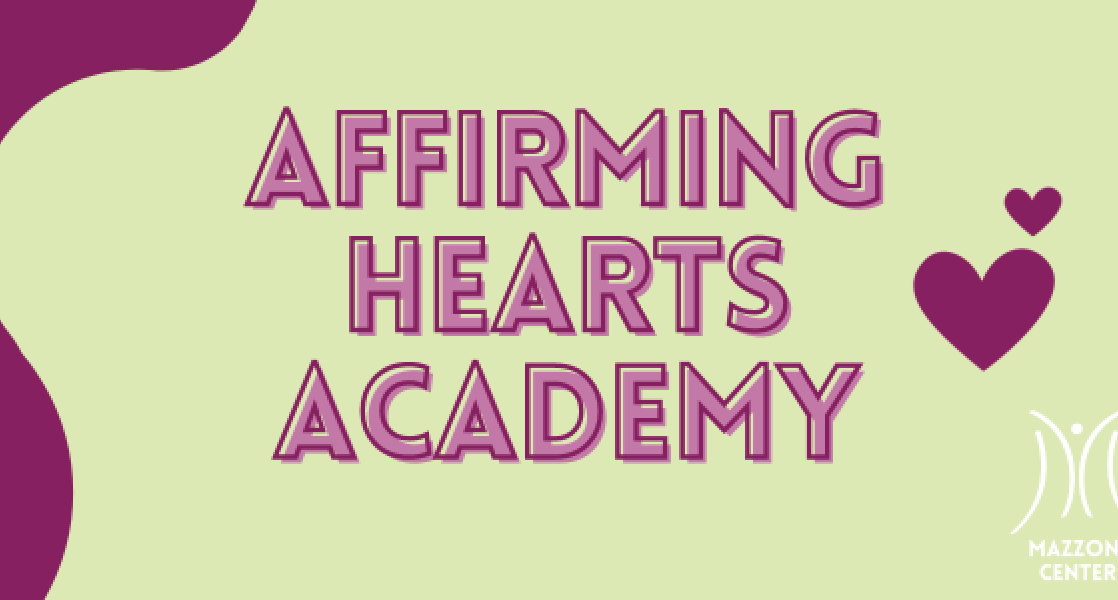 Are you LGBTQ+ and interested in learning about healthy relationships? Do you enjoy collaging and journaling? Have you ever had questions about boundaries, healthy conflict, or consent?
If you answered "yes" to any of the above questions, you may be a perfect fit for Mazzoni Center's Affirming Hearts Academy! This group is for you if you're excited to explore what it means to have an affirming and joyful LGBTQ+ relationship, learn about helpful tools and techniques for discovering what you want in your relationships, and connect with other queer and/or trans folks. We'll also process through collage and journaling, with plenty of opportunities for community share-outs and discussions!
Sessions will include:
Week 1: Community Building and Foundation Setting
Week 2: Characteristics of Healthy LGBTQ+ Relationships
Week 3: Red/Yellow/Green Flags
Week 4: Consent and Communicating Needs
Week 5: Boundaries
Week 6: Navigating Conflict
Week 7: Identity and Experience
Week 8: Community Strengthening and Close Out
The first group for youth 14-18 will run Tuesdays from 4:30-6:00 from Tuesday, October 10th – Tuesday, November 28th in-person at Mazzoni Center's Bainbridge Location.
If you're interested, please fill out the form below:
This project was supported by 15JOVW-22-GG-00404-UNDE awarded by the Office on Violence Against Women, U.S. Department of Justice. The opinions, findings, conclusions, and recommendations expressed in this document are those of the author and do not necessarily reflect the views of the U.S. Department of Justice, Office on Violence Against Women.
Event Information
Tuesdays from 4:30 pm - 6:00 pm
Mazzoni Center - Bainbridge Street