Admiral Rachel Levine Visits Mazzoni Center
Admiral Rachel Levine Visits Mazzoni Center
May 4, 2023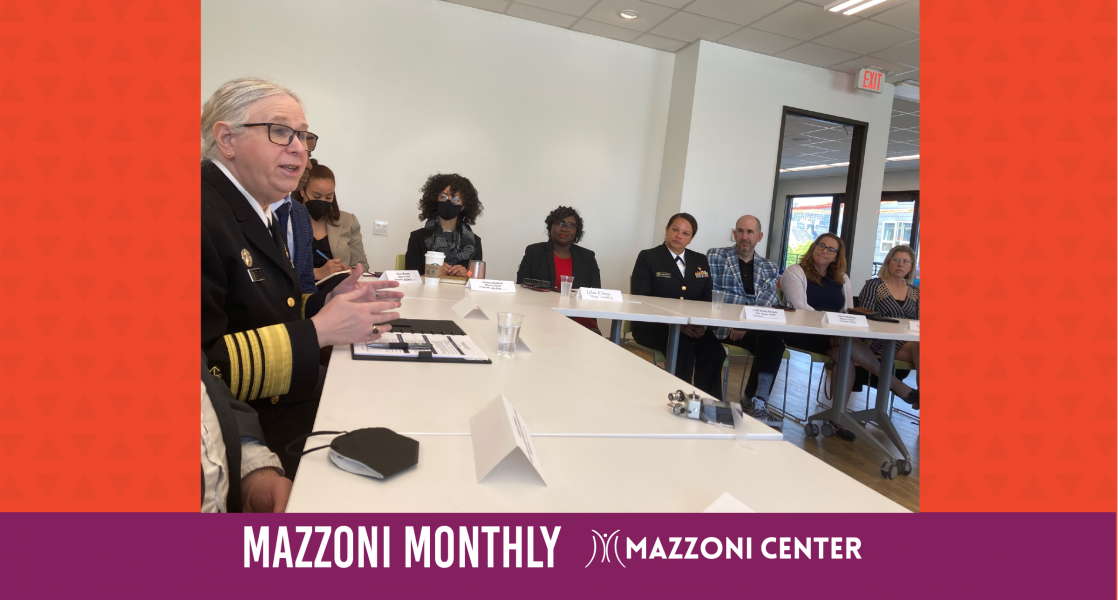 As Philadelphia's largest comprehensive health and wellness center serving the LGBTQ+ community, Mazzoni Center is honored to serve as a model for the country and to have the periodic opportunity to host esteemed panels on key topics relating to wellbeing.

It was our privilege on Friday, April 21 that Admiral Rachel Levine, the Assistant Secretary for Health for the U.S. Department of Health and Human Services, chose to hold key convenings at Mazzoni Center.

The first was a gathering with key members of the Mazzoni Center medical team focused on challenges related to PrEP access. A second, larger gathering brought together professionals from nonprofits and other food-related businesses, including some notable Philadelphia chefs in Michael Solomonov and Jose Garces, to discuss issues related to food insecurity and the concept of "food as medicine."

Before these sessions, Admiral Levine toured Mazzoni Center, learning about the Center's wraparound services that support 25,000 clients in our LGBTQ community and beyond every year.

For a full recap of Admiral Levine's visit, see PGN's excellent article here.