Spotlight On...Meet Michael Tambon aka Cherry Pop
Spotlight On...Meet Michael Tambon aka Cherry Pop
January 26, 2021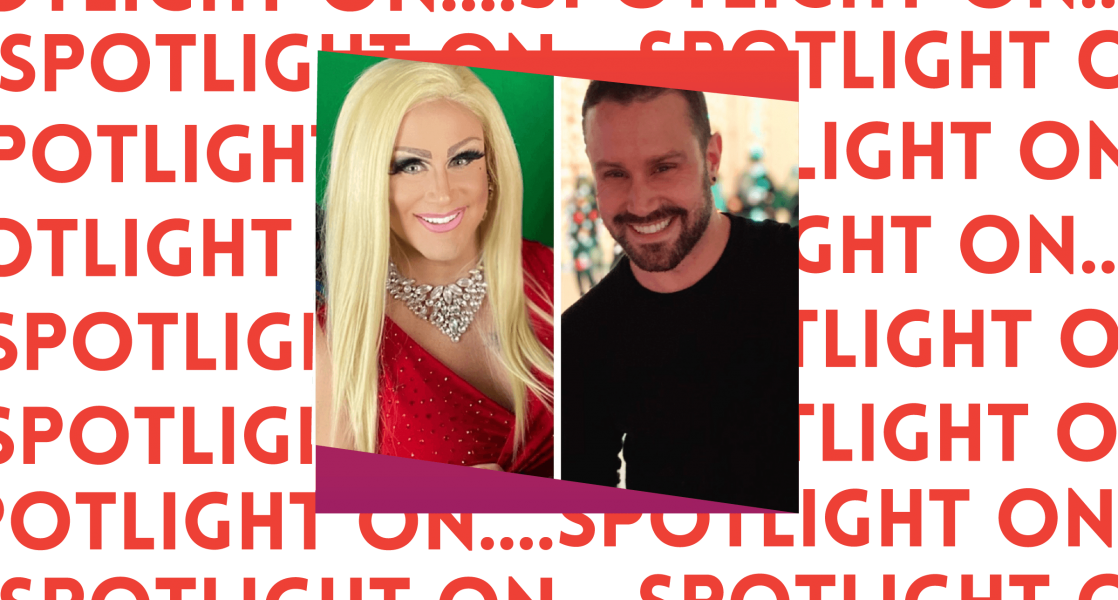 Update 12/1/2021: Join Cherry Pop and Bee Reed for the 9th Annual Code Red this Sunday, December 5th. Tickets here: https://livemu.sc/3Dcn19x
After discovering his HIV+ status in 2012, Michael Tambon felt compelled to "break the silence" surrounding HIV in Philadelphia. This led to the creation of CODE RED—a yearly charity performance show that has raised over $147,000 benefitting Mazzoni Center and Philly AIDS Fund.
Tambon used his drag persona, Cherry Pop, as a way to connect with his audience to raise awareness of HIV.
"Cherry Pop had a name in the city, a following to educate, and a platform to use to make it all possible," Tambon said.
CODE RED was also a chance for Tambon to raise funds for Mazzoni Center. Tambon turned to Mazzoni Center soon after learning his status for the medical care and emotional support he needed.
"The work that Mazzoni Center does for the community is life-changing; its HIV care has saved my life and given me confidence to keep living life to the fullest," said Tambon.
CODE RED has taken place every December since 2013, and over the years it has grown in size and scope. The show now includes dance troupes and singers in addition to drag performances, according to Tambon. Organizing the show each year has a profound effect on Tambon as he realizes the impact the show has on the audience.
"The past 8 years of hosting and putting together CODE RED has been an emotional journey," he said. "Every year I stand center stage and look out to a sold out venue knowing everyone is there with open hearts and open ears."
Each year features a performance when Tambon, as Cherry Pop, shares the stage with other HIV+ individuals called "Breaking the Silence."
"We stand together to show the community that it's ok to be known as HIV+," Tambon said. "This moment is also impactful because the people on stage are showing others, who may be in the audience, a friendly face that they can reach out to for support in a confidential way. The people who share the stage with me during that performance tell me afterwards that they feel like a weight has been lifted off their shoulders. They feel more empowered and confident in themselves because they aren't living in the shadows anymore."
Not even 2020 and the COVID-19 pandemic could stop CODE RED. The most recent edition of the yearly show went virtual. They were able to put on a two-night event of performances all viewed online. CODE RED 2020 raised over $18,000.
Tambon is looking forward to CODE RED 2021 and hopes that the event will be live and in-person again.
"we can't wait to get back to the normal venue space, donated by LIVE NATION, where people can enjoy the event together in one room and feel the powerful positive energy given off from the audience and performers again," he said.
CODE RED will continue every year until HIV infections are at zero.