5 Things to Consider About Tele-therapy
5 Things to Consider About Tele-therapy
May 8, 2020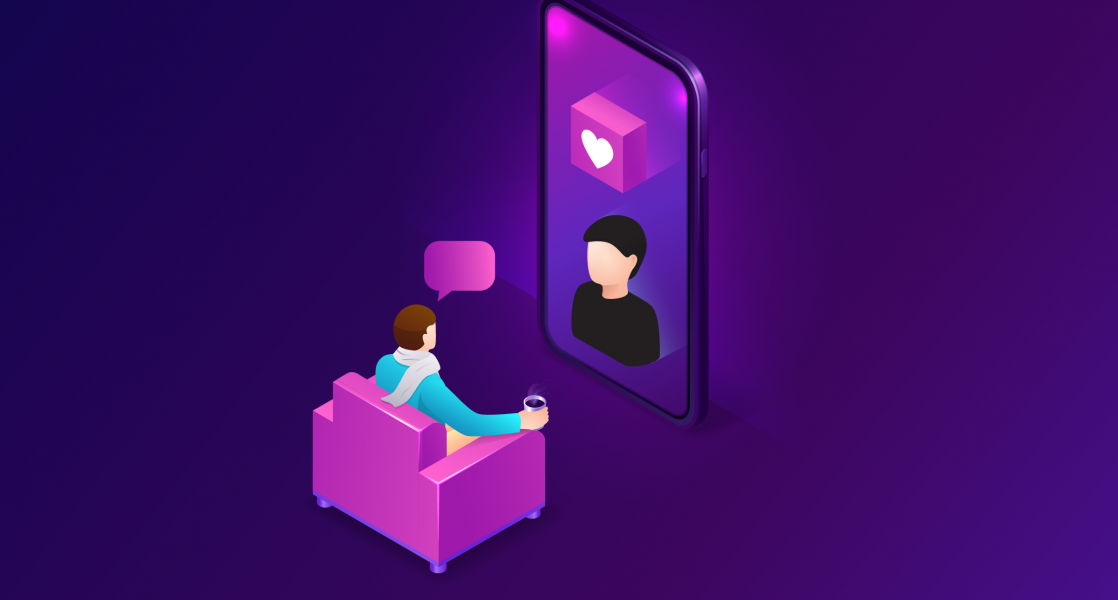 During this unprecedented time, many of us are forced to shift our perspective and the ways in which we do things. Social distancing and quarantine have affected our lives in more ways than we can imagine. If you are already participating in therapy or have been considering talking with a therapist, the idea of tele-therapy may seem off-putting or difficult to wrap your mind around. You're not alone. Therapists have also had to consider that ways in which we practice and support our clients.
Here at Mazzoni Center, we are continuing our practice in offering the best services to our LGBTQ+ Philadelphians and tele-therapy is one of those options. While it may not be for everyone, during this time, there are benefits and ways to engage in tele-therapy that may provide some emotional support to your or your loved ones. Here are some ways you can participate:
1. Consider this a means to a temporary solution.
You can call us and speak with a staff member to address your questions. Tele-therapy has been approved by most insurances and is a way for you to discuss the hardships of isolation, but also the many hardships that also overwhelm us in our everyday lives. Eventually, as shifts happen nationally, you may be able to see your therapist again in person, but for now, consider this a bridge to service; a way to get your needs met and meet you where you are at.
2. Consider your Goals of Treatment
Therapy works best when the client and therapist build a relationship that allows the client to consider their own goals and hopes for treatment. Think about what goals you may need or hope to address during this time and consider those that are most pressing for you. As with all therapy, everything is interconnected, so considering small attainable goals will allow you room to work through your hardships. And yes, simply talking and free associating to know you're not alone in this is an excellent goal!
3. Discuss Mental Health Concerns
There is much stigma surrounding mental health and you may wonder when it is appropriate to discuss your struggles, Those concerns are valid, but at Mazzoni we pride ourselves in a judgement free approach to clinical care for our clients. It's part of our mission and in fulfilling that mission, our therapists are trained to work with you as you discuss your unique needs. Many wonder if tele-therapy is an appropriate place to discuss mental health struggles, depression, anxiety and suicidal thoughts. The answer is yes. We want to help you address your needs, and although tele-therapy can be new to you, it is not new to us! We have these conversations in a variety of ways and your mental health is important. We ae here to listen and are trained to work through these difficulties with you.
4. Plan to Consider Your Needs Assessment and Internal Work/Rumination
The best therapy is the ways in which we learn about ourselves in the process. Prepare to have sessions that may leave you feeling difficult emotions, or discussions that may address current or past triggers. You may need to work with your therapist to look inward during your time apart;
this is difficult to do. We all struggle internally with hardship, and those notions don't disappear just because we are in quarantine.
5. Sometimes, Just Okay is Just Enough
Often our aspirations for treatment or our goals are hard to manage. There are times when I tell clients that being "just okay is just enough". You don't have to fill any expectation surrounding tele-therapy. Just showing up, as you are, and allowing the process to be vulnerable is fine. It's more than fine, it's great. We don't expect you to perform, show grand gestures of growth or pretend you're alright- allowing a therapist to create an environment and relationship where you can be exactly who you are, at this moment, is a all we can ask for.
I hope you might consider tele-therapy as we continue through this pandemic.
Peter Andrew Danzig, M.S.S., M.A., LSW is a licensed social work therapist. He is also the Founder of Theatrical Trainer. But most of all, he's just a gender-queer person trying to foster love and kindness in our contemporary world. He also loves Unicorns
Related Content