FACT: People who use opioids in Philadelphia are almost certainly being exposed to Xylazine
What is Xylazine? (street name: Tranq dope)
Xylazine is an animal tranquilizer.
About 90 % of street opioid samples collected in Philadelphia in 2021 included xylazine
Xylazine can cause large wounds that don't heal.
Stimulants and fentanyl
68 % of stimulant deaths involve an opioid
Fentanyl is found in many drugs including cocaine, methamphetamine, counterfeit Xanax, and counterfeit Adderall
Test your drugs with fentanyl test strips!
Carry Naloxone (Narcan) at all times!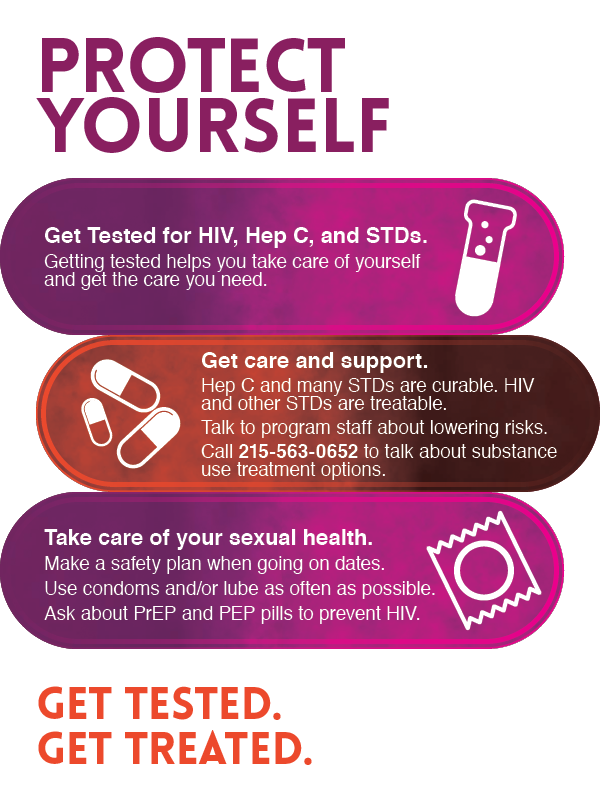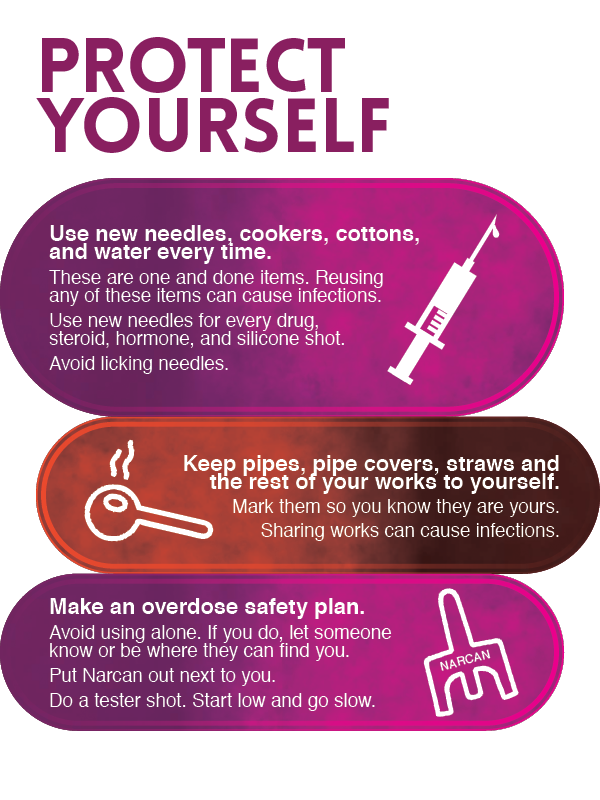 Resources
Prevention Point Philadelphia – 2913-15 Kensington Avenue, Philadelphia, PA 19134 215-634-5272
Mazzoni Center – 1348 Bainbridge Street, Philadelphia, PA 19147 Medical Services 215-563-0658 Behavioral Health 215-563-0652 ext. 248 Washington West 215-985-9206
Contact one of these crisis response or open access centers in Philadelphia or go to your nearest emergency room:
Einstein CRC (Germantown)

Location: 5501 Old York Road Philadelphia, PA 19141
Phone: 215-951-8300

Friends Hospital CRC (Northeast Philadelphia)

Location: 4641 Roosevelt Blvd. Philadelphia, PA 19124
Phone: 215-831-2600

Pennsylvania CRC (Center City/South Philadelphia)

Location: 245 S. Eighth St. Philadelphia, PA 19106
Phone: 215-829-5433

Temple University/Episcopal CRC (North Philadelphia)

Location: 100 East Lehigh Ave. Philadelphia, PA 19125
Phone: 215-707-2577