April is Sexual Assault Awareness Month
April is Sexual Assault Awareness Month
April 1, 2022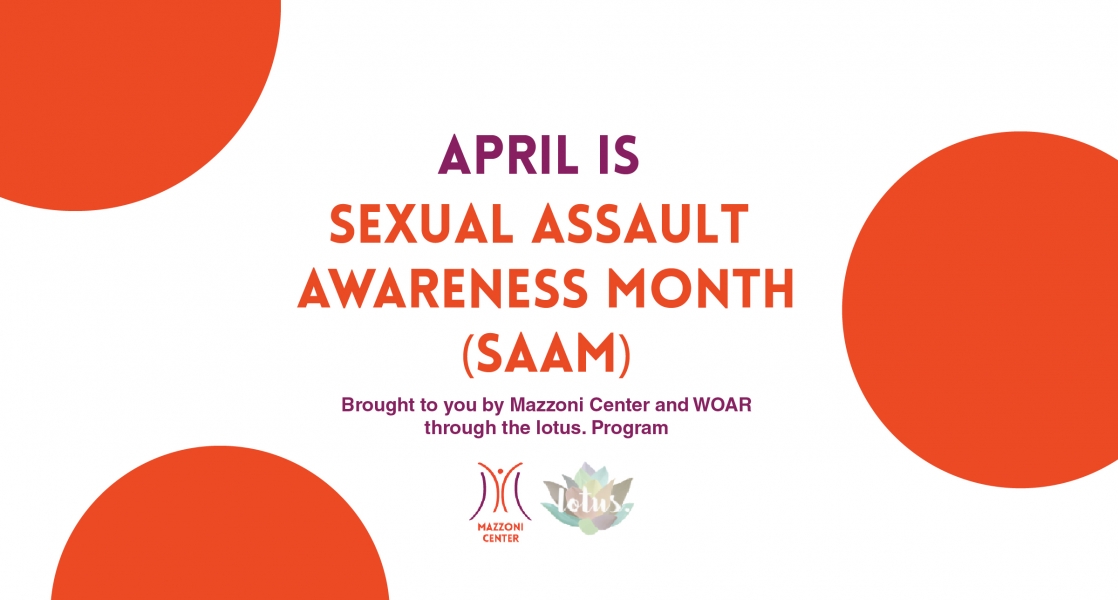 Today is the first day of Sexual Assault Awareness Month, or SAAAM, and Mazzoni Center in collaboration with WOAR has put together programs and events that we're really excited to share with you.
SAAAM Schedule of Events
Thursday April 7
Trans Survivors of Sexual Violence Panel
Location: Live Via Youtube: www.youtube.com/mazzonicenter
Starts: 6:00 PM
Monday April 11
"What Would a World Without Sexual Violence Look Like?"Project
Location: 1348 Bainbridge and 1201 Locust Street.
Come visit us at either of our locations to post your answer to this question on our poster.
Friday April 22
SAAM Drop-in At Washington West
Location: 1201 Locust Street.
Hours: 10:00 AM - 2:00 PM
Also look out for blog post and Instagram post throughout the month celebrating suvivors and allies, and also information around Sexual Assault Awareness and Advocacy Month.
This project was supported by 2017-UD-AX-0011 awarded by the Office on Violence Against Women, U.S. Department of Justice. The opinions, findings, conclusions, and recommendations expressed in this document are those of the author and do not necessarily reflect the views of the U.S. Department of Justice, Office on Violence Against Women.