Calling Artists & Art Lovers Alike: Vivid Art Auction to Support Mazzoni Center Services
Calling Artists & Art Lovers Alike: Vivid Art Auction to Support Mazzoni Center Services
May 4, 2023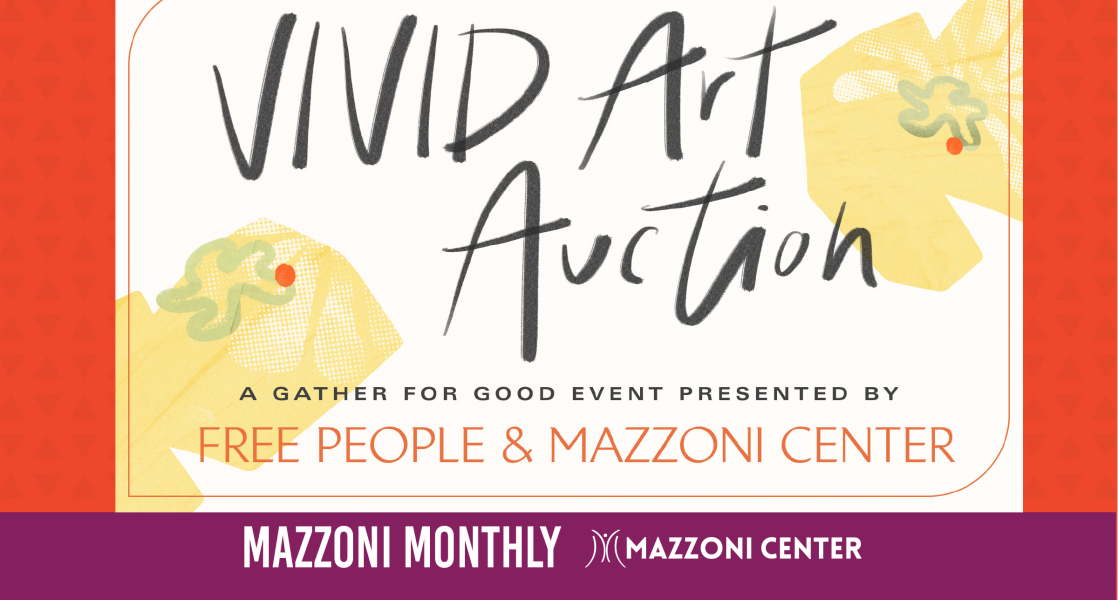 For those who create art, those who love art, and those who do both, Mazzoni Center's first-ever art auction, coordinated and sponsored by Free People, should provide a beautiful opportunity to make an impact.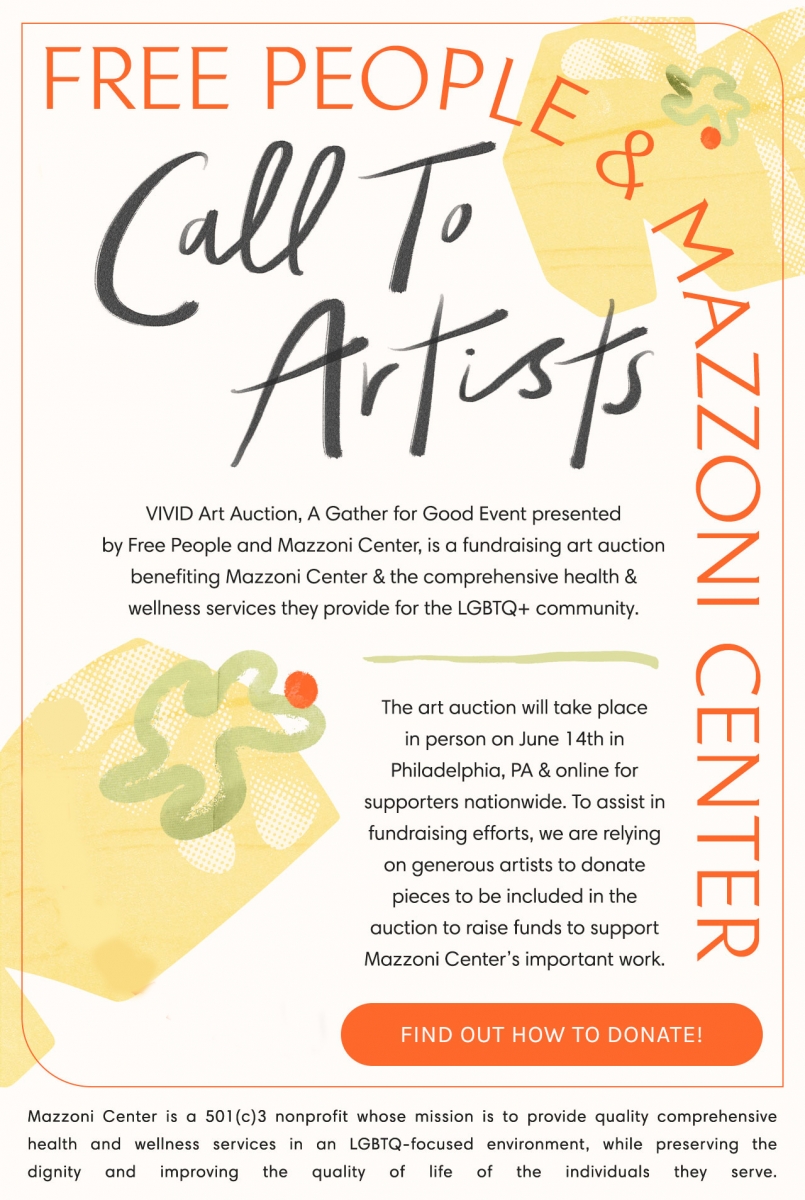 Mazzoni Center's Vivid Art Auction is scheduled for the evening of Wednesday, June 14 at Fringe Arts, with an event including food and drink, live music and art, and, of course, diverse offerings of artistic creations for auction, all to benefit Mazzoni Center's vital services.

Mazzoni Center and Free People are hoping to have 100 works of art for sale that evening, and a call is being put out to any artists in the community (and beyond) that might wish to support Mazzoni Center through the contribution of a piece of art. Should you be an artist with a creation you would like to contribute to Mazzoni Center's art auction, please submit a contribution form by Wednesday, May 31 by clicking here.

For those who wish to attend the June 14 event at Fringe Arts, a $35 ticket will include food, drinks, and entertainment, and the $35 fee will be honored as a discount for any art purchased at the "buy it now" price that evening. Additionally, the first 50 ticket purchasers for the evening will receive a special gift bag curated by our friends at Free People. To purchase your ticket for the Mazzoni Center Vivid Art auction, click here.