Here are Three Upcoming Events You Should Know About
Here are Three Upcoming Events You Should Know About
April 20, 2023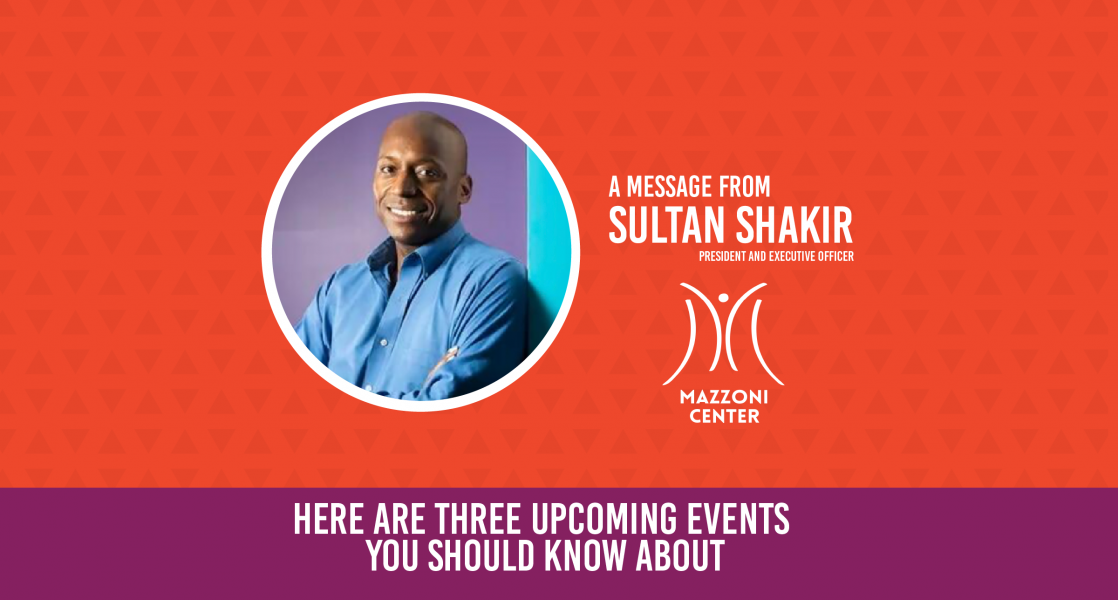 I want to thank the amazing group of staff and volunteers who are working to help highlight Sexual Assault Awareness and Advocacy Month throughout April. This upcoming Monday, I hope you'll join us for a virtual panel, "Trans Survivors and Healing: Barriers and Blessings."

Visit the panel registration page to learn more about the great panelists that are generously sharing their time and experiences with us on Monday.

While our medical team is hard at work adding new services like anoscopy and colposcopy, the team here at Mazzoni Center is also engaged in helping to ensure our community is politically engaged as well.

We hope you'll join us on Tuesday, May 2nd, for our first-ever Mayoral Debate hosted by Mazzoni Center and partner organizations across Philadelphia. We know we must be engaged now more than ever to help advocate for critical services for our community.

Also, next month, on May 3rd, is a community forum we're hosting in partnership with the Mayor's Office of LGBTQ Affairs to help hear from the community about ways to strengthen the Philadelphia Trans Wellness Conference. Mazzoni Center has been honored to host the conference, and we're always looking for ways to ensure that it's meeting the most critical needs of our community.

Mazzoni Center is excited to host these three upcoming events and want to thank you for your support and engagement in helping to make our city, our state, and our region the most welcoming and affirming for the LGBTQ community.