Holiday Schedule Changes: December 2021
Holiday Schedule Changes: December 2021
December 1, 2021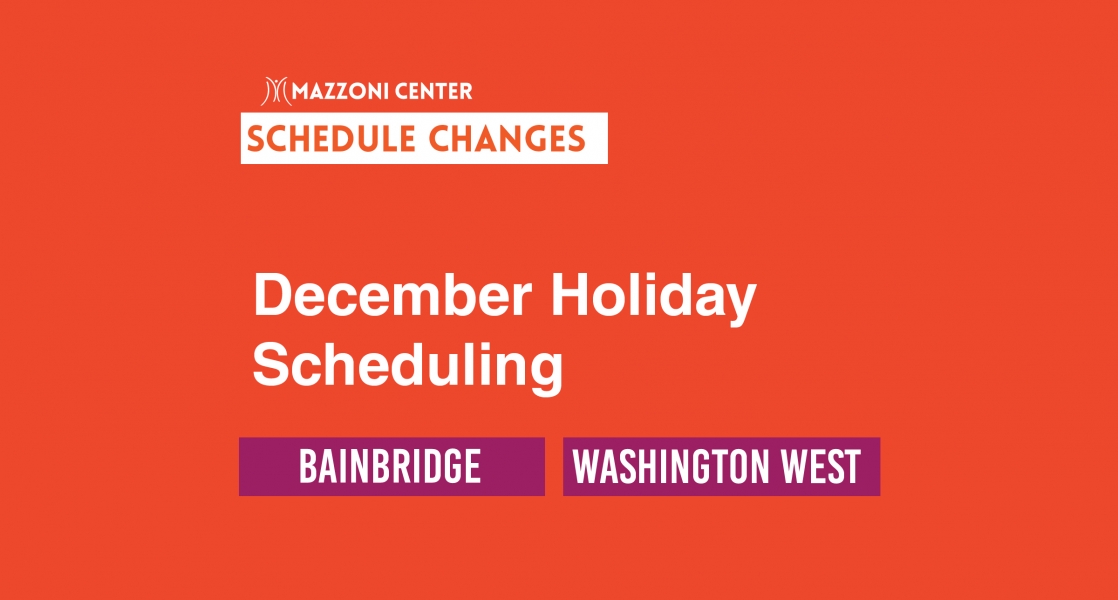 The Holiday season is here and with that comes schedule changes at our facilities. See below for changes that may effect you:
Closure Days:
Mazzoni Center's Banbridge and Washinton West facilities will be closed on the following dates:
Thursday, December, 16
Friday, December 24
Friday, December 31
Evolutions
Evolutions group will be taking place on Wednesday December 22 at 7:00 PM rather than on Thursday, December 23.
Food Bank
Note: Due to the holidays, the food bank hours can change without notice. We apologize for the inconvience.
Wednesday, December 15 – the food bank will be open for window service. We will be closed for admin day on Thursday, December 16 and will offer premade bags on Friday, December 17.
Premade bags only – Monday, December 27; Wednesday, December 29; and Thursday, December 30th.
Effective November 29th: Premade bags will be given out for some days until further notice. See full details here:
Emergency Needs Fund
While we celebrate this holiday season, we want to spotlight our emergency need fund that helps those in need this holiday season and beyond.
Our Emergency Needs Fund is vital to many of our clients this time of year. As we provide our clients with the best care possible, we can't ignore that some might need additional assistance during the holiday season. This fund was established as a way to provide these clients and their families with necessities that they might not be able to afford on their own. The Emergency Needs Fund provides the following items for the holiday season:
Toys for the holidays
Coats, hats, gloves and other winter clothing
Food products
Hygiene products
Assistance with gas, water, and electric bills
Please donate to our Emergency Needs Fund so that we can make the holidays a little brighter for our clients and their families.