introducing Qwere Coping Together
introducing Qwere Coping Together
April 10, 2020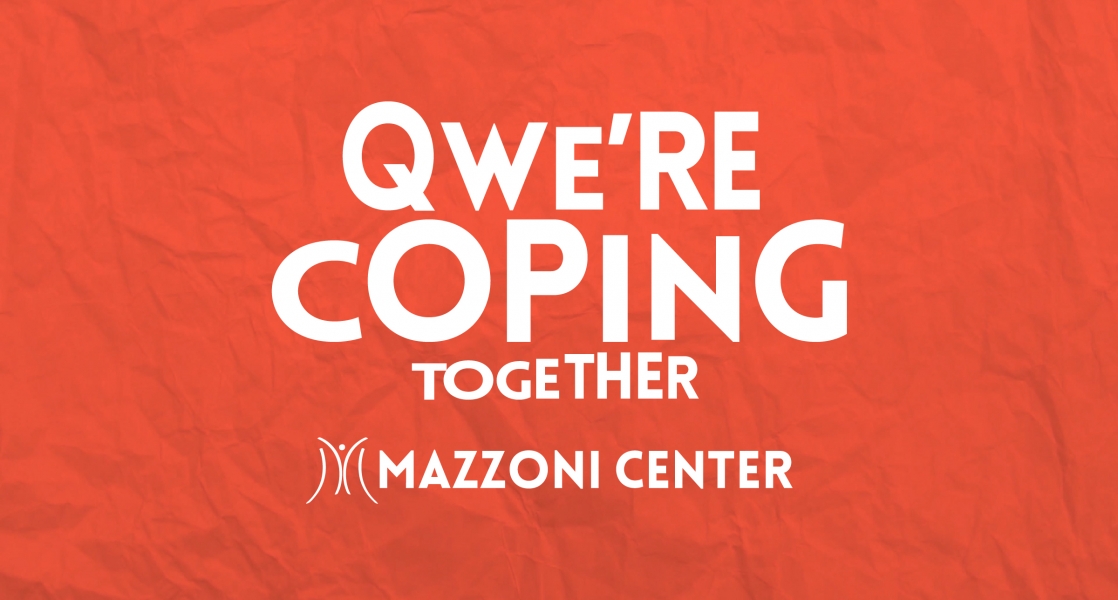 The COVID-19 outbreak has changed our lives in ways we would not have imagined.
All around us, every day, we are hearing how many individuals (many of whom we know personally), are painfully impacted by COVID-19. Embracing the unknown and absorbing the rapidly changing news is difficult and many of us are also experiencing social isolation and distress as a result of social distancing protocols. As we know, our LGBTQ community is at even greater risk for experiencing higher levels of stress and anxiety.
Recognizing the need to speak directly to the communities we serve with open hearts during this difficult time, we have committed to providing a space for community members to discover new ways of coping while also offering a chance to connect with us here at Mazzoni Center.
We're pleased to announce the launch of "Qwe're Coping Together," a series of short videos in which Mazzoni Center staff share ways they've been taking care of themselves and others during quarantine.
Look out for new episodes on YouTube.