Introducting Qure4U
December 16, 2022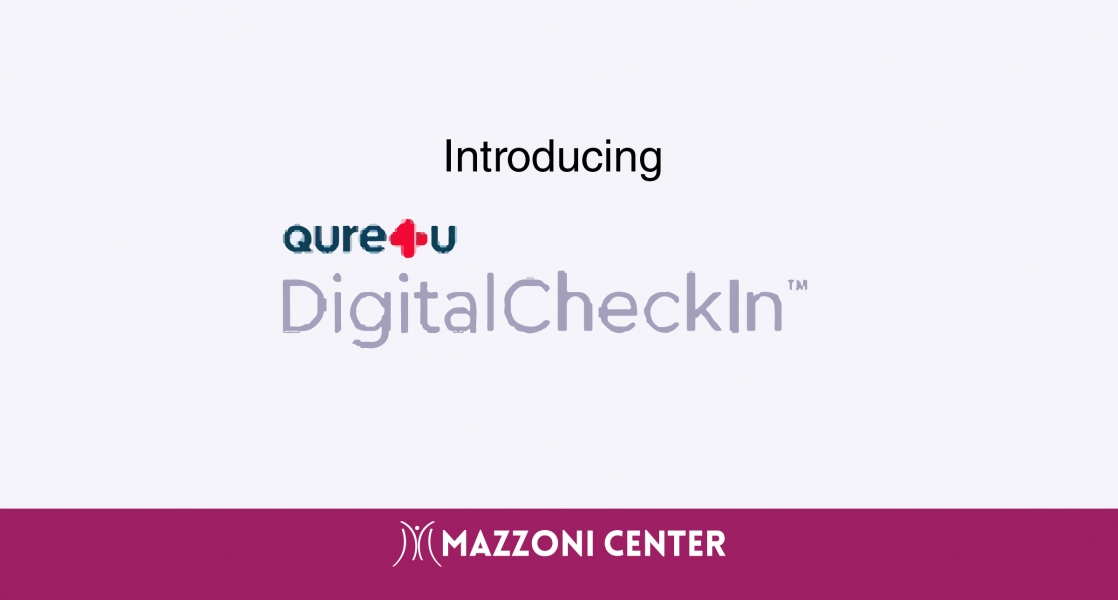 Mazzoni Center is continuously exploring ways to enhance the patient experience for our services. For many years, we used a digital, or electronic, check-in system for appointments that, while helpful, didn't meet a lot of our needs. We heard your feedback, and we are excited to announce we will be changing our digital check-in platform to better serve you!
Effective Friday, December 16th, 2022, you will no longer get text messages and email notifications from Epion.
The new platform is called Qure4U (pronounced "Cure 4 You") and will be used to check in medical, behavioral health, and testing patients. It will also be integrated into our current medical records system for real time care coordination.This platform offers more functions to better communicate with you and gather important information needed for your visit.
You do not need to do anything at this time to prepare for this switch. After Thursday, December 15th 2022, you will just start to receive these new links moving forward. We are excited to use this new platform and improve your experience with our digital check-in options.