Jimmy Calnan, Long Longtime Volunteer of Mazzoni Center, Passes
Jimmy Calnan, Long Longtime Volunteer of Mazzoni Center, Passes
January 10, 2022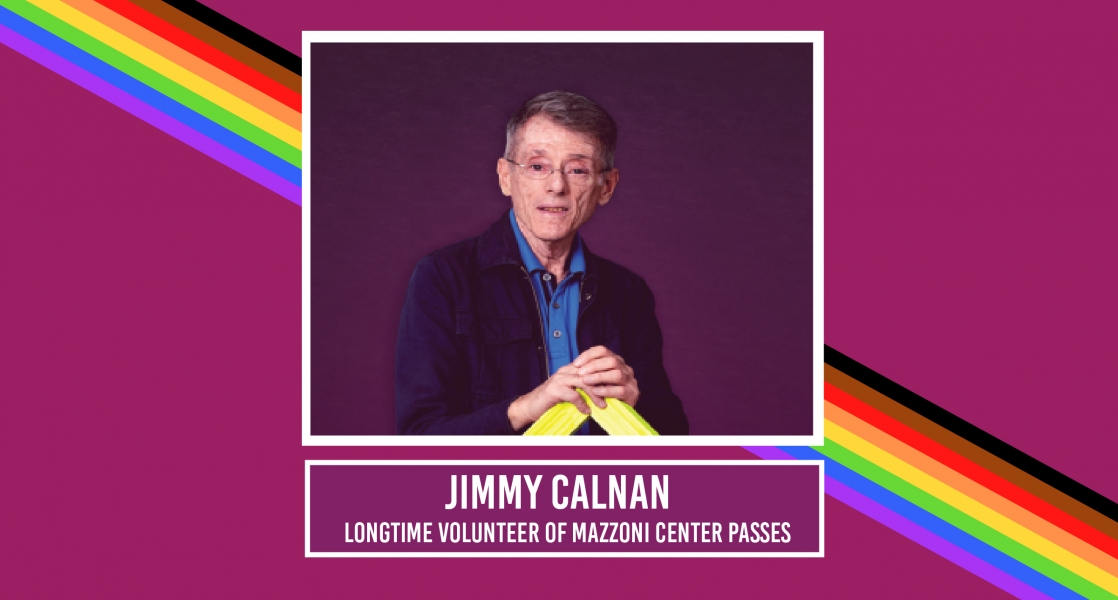 We were deeply saddened to learn that our friend and longtime volunteer Jimmy Calnan passed away Sunday evening. Jimmy was a Mazzoni Center volunteer for more than 20 years.
Any regular visitor to Mazzoni Center knew Jimmy. He would be at the front desk every Monday morning from 8 until noon, with a smile, a few words, or a joke for everyone. He would often create genealogy charts for anyone interested. He loved looking into family histories and helping folks learn about relatives they may not have known. His passion for genealogy was not surprising given his zest for life, love of learning about other cultures, and fondness for meeting new people.
Jimmy first joined Mazzoni Center when we were known as Philadelphia Community Health Alternatives (PCHA) where he was a patient diagnosed with HIV. Throughout his life, Jimmy believed in talking openly about his diagnosis to fight stigma, bring hope, and give others a chance to know his whole self.
A special education teacher before his retirement in 2002, he would bring his students to volunteer at Mazzoni Center. While on a 6-month sabbatical in 2000, he volunteered to help Mazzoni Center set up its official food bank.
"Helping to create community at Mazzoni is part of what I do," Jimmy said when interviewed for our 2019 annual report. Through creating that community at Mazzoni Center, Jimmy touched so many staff, patients, and clients. He will truly be missed but he will live on in our hearts.
As we remember and mourn Jimmy, we'd like to share this video of him discussing his outlook on life and how he faced the challenges of living with HIV.