Join the First Annual Woof Walk
Join the First Annual Woof Walk
June 16, 2021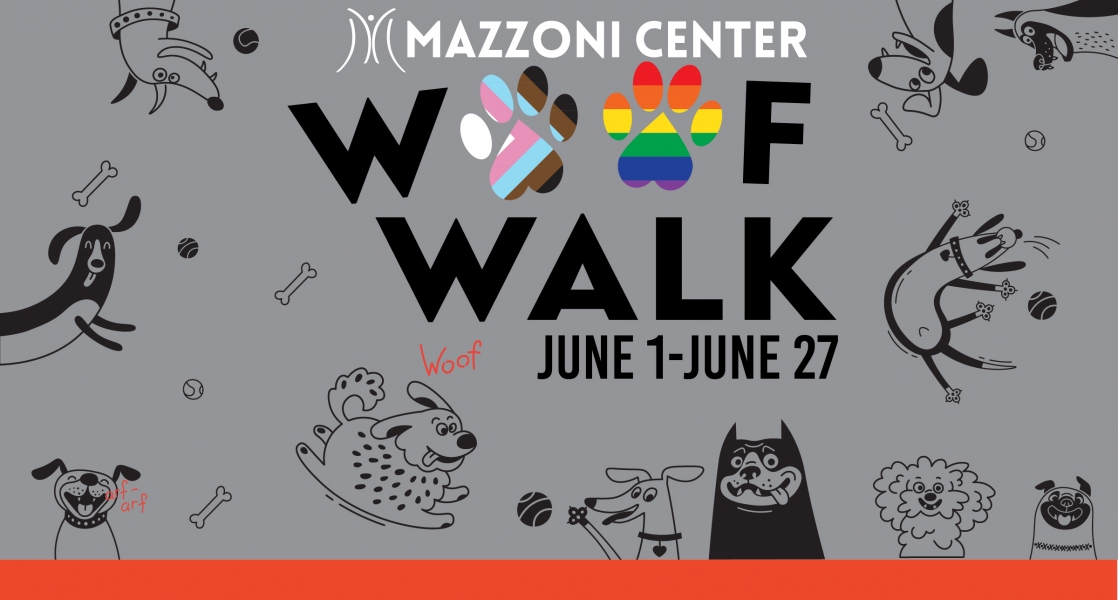 The WoofWalk runs June 1 through June 27. Money raised by the WoofWalk will go toward the purchase of a new mobile testing unit that will allow Mazzoni Center to provide much needed free HIV/STI testing and prevention care to neighborhoods all across Philadelphia.
Here are the individuals and teams that have join in so far (Donate to them if you can!):
PECO Pride

Tucker Chacko

Snooty and The Banshees
They have all raised $1,740 so far!
There is still time to get involved with the 2021 WoofWalk!
You can walk as much and as far as you and your dog would like. We encourage you to share your progress on your social media pages and tag Mazzoni Center and use the hashtag #WoofWalk in your posts. Your posts can include how far you walked, interesting things you saw while walking, and obviously, pics of your dog!
Visit bit.ly/woofwalk21 to learn more information or to donate to the WoofWalk.