Join Us for Trans Survivors and Healing: Barriers and Blessings
Join Us for Trans Survivors and Healing: Barriers and Blessings
April 17, 2023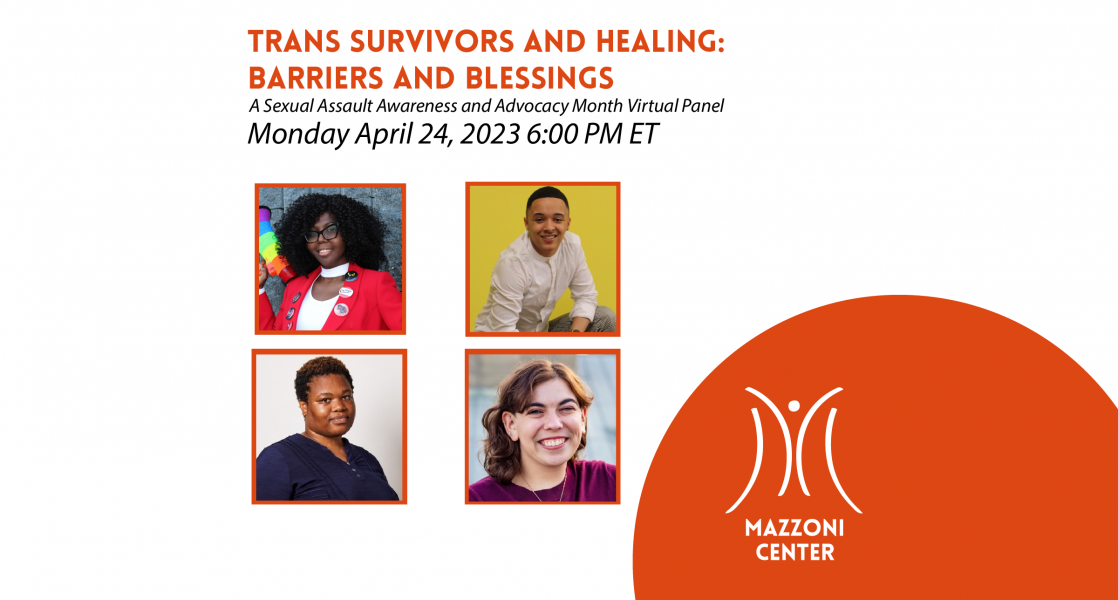 Join Mazzoni Center for our second annual Sexual Assault Awareness and Advocacy Month panel centering trans survivors' experience of healing. 1 in 2 trans folks will experience sexual violence in their lifetime, and in a climate where the very existence of trans folks is under attack having awareness of their unique experiences couldn't be more relevant. This year's panel will feature Kendall Stephens, Zoe Stoller, Mikah Thomas, and Octavia Geiger: four Philly-based trans survivors, each with unique experiences of healing after sexual violence.
Learn more about the panelists and register for the event at the link below.
EVENT REGISTRATION AND INFORMATION
This project was supported by 15JOVW-22-GG-00404-UNDE awarded by the Office on Violence Against Women, U.S. Department of Justice. The opinions, findings, conclusions, and recommendations expressed in this document are those of the author and do not necessarily reflect the views of the U.S. Department of Justice, Office on Violence Against Women.