Looking Back: The First Philly Trans Conference
Looking Back: The First Philly Trans Conference
May 3, 2022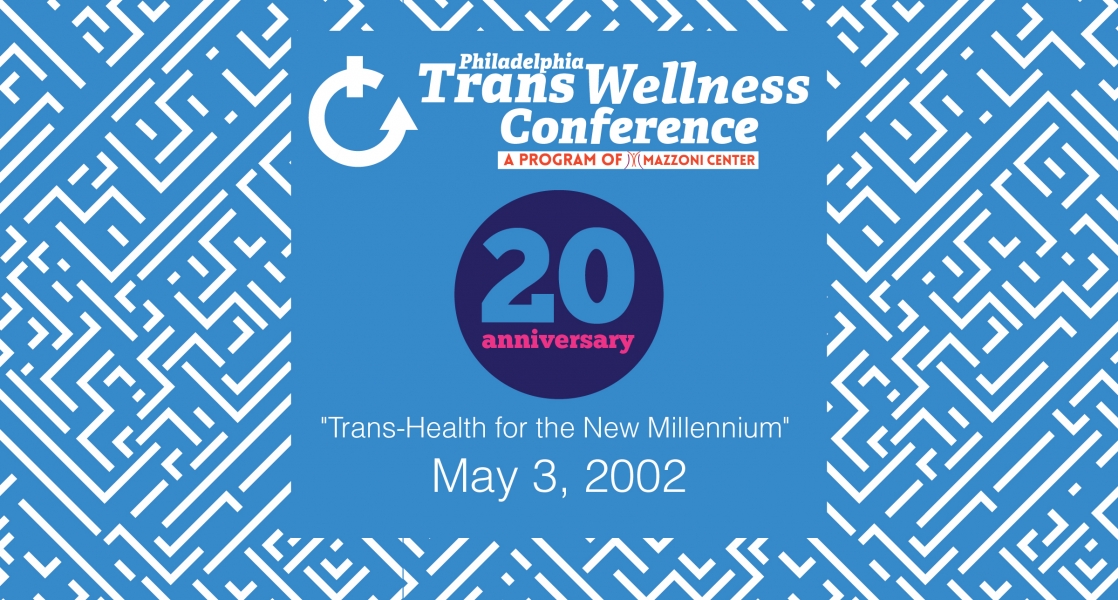 On May 3, 2002, the "Trans-Health for the New Millennium" conference took place in Philadelphia. This one-day conference transformed into what we today call the Philadelphia Trans Wellness Conference.
The Lack of Health Care Birth the Conference
As a needs assessment conducted by the Philadelphia Transgender Health Action Coalition (T-HAC) in April 1999 notes "a lack of doctors willing to treat trans people for general health problems" and reveals the alarming fact that 87% of respondents to their survey had been denied medical care based on being transgender. 67% of respondents who were receiving medical care indicated that they have had to educate their medical providers on basic transgender/transsexual health care. The same survey indicates a lack of information about HIV and low perceived risk of HIV infection in trans populations and attributes this to the lack of knowledge within the HIV service community about transgender issues. In response to those concerns, PCHA (Philadelphia Community Health Alternative), in collaboration with the Philadelphia EMA HIV Transgender/Transsexual Caucus, proposed to host a three-day conference in April 2002 to address the special healthcare needs of the Transgender/Transsexual community.
Planning
Planning for the first conference began in the summer of 2001 with a four-person planning committee: Charlene Arcila, June Dizon, Ben Singer, and Ron Powers. The event was financially supported by Philadelphia Community Health Alternatives (Mazzoni Center) and The Philadelphia AIDS Consortium. Plans changed over the course of planning, the three-day event was scrapped due to funding issues the original hosting space, William Way Community Center, was moved to Friends Meeting House in Old City.
Presenters
Presenters for the "Trans-Health for the New Millennium" conference included: Rosalyne Blumenstein, the director of the Gender Identity Project at New York City's Lesbian, Gay, Bisexual and Transgender Community Center; Mary Cochran, a licensed psychologist and an associate professor at Drexel University; Katie Douglas, a trans-identified clinical social worker at Callen-Lorde Community Health Center in New York City; Lee Ann Etscovitz, founder of the Transgender Health Action Committee; Kristine Holt, an attorney who specializes in issues affecting transgender and gay individuals; Mara Keisling, co-chair of the Pennsylvania Gender Rights Coalition; and Ben Singer, an advocate for transgender/transsexual issues.
The Event
Registration for the conference was done by calling Philadelphia Community Health Alternatives. There were 213 RSVPs for the one-day event. The event took place at Friends Meeting House on Friday, May 3 from 9:00AM to 4:30 PM. It featured an opening keynote, lunch, 5 workshop presentations, and a closing keynote.
The conference was seen as a success and planning for the next one began shortly after. Today, 20 years later, the conference is held over three days, with hundreds of workshops, and sees thousands of transgender, non-binary, gender-variant people and their allies from around the world come together in the name of trans wellness in all senses of the word at the largest free conference in the world.
Photos