Mazzoni Center Announces Reopening of Washington West HIV Testing Site
Mazzoni Center Announces Reopening of Washington West HIV Testing Site
October 6, 2020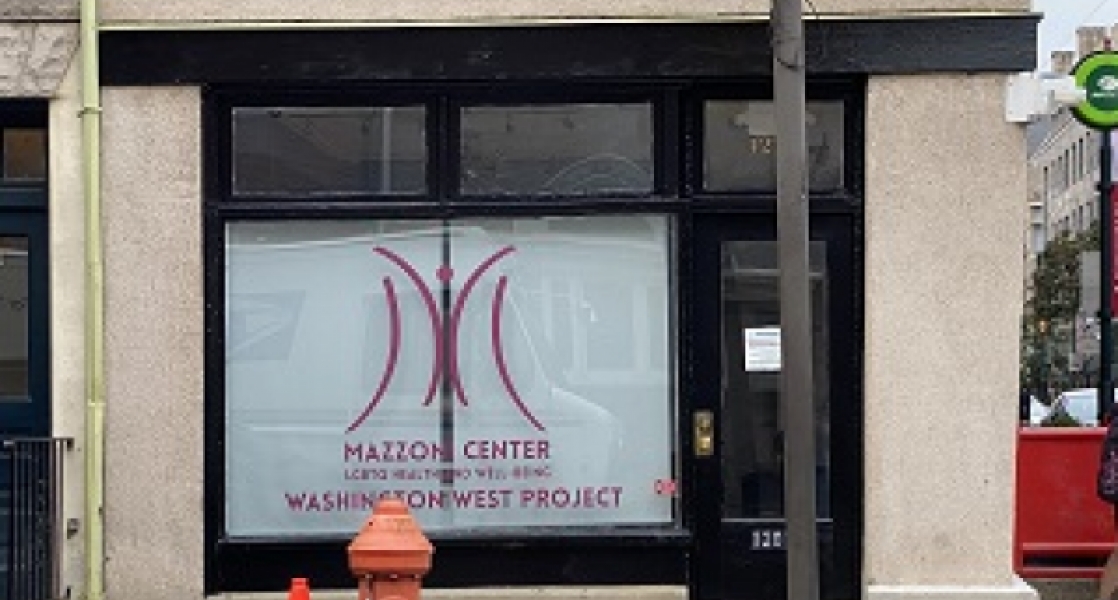 Mazzoni Center is pleased to announce it will be reopening The Washington West Project, its HIV and STI testing facility at 1201 Locust Street. The facility was closed in March at the start of the Covid-19 pandemic when the Philadelphia Department of Health ordered all community-based HIV and STI testing to cease.
"Our Washington West Project has been a pioneer in HIV testing, prevention and support services since 1997. It is now the largest community-based HIV tester in Philadelphia, conducting approximately 7,000 HIV tests annually," said Larry Benjamin, Mazzoni Center's Director of Communications. "So, it should come as no surprise that when the AIDS Activities Coordinating Office (AACO) decided to reopen community-based HIV testing they looked to Wash West," Benjamin added.
Mazzoni Center has been working with AACO to modify Washington West's physical structure and adapt testing and counseling services so that they adhere to the most up-to-date state and federal health and safety guidelines. Mazzoni Center expects to reopen the Washington West Project on Tuesday, October 13, for limited in-person HIV testing, sexual health counseling, linkage to supportive services for newly diagnosed HIV-positive individuals, and access to PrEP.
While testing and counseling services will remain free, Mazzoni Center is not permitting walk-in visits at this time. Starting today, anyone wishing to schedule an appointment is instructed to call the Washington West Community Call Center at 215-563-0659 Monday to Friday, 10 am to 4 pm. Prevention Specialists will answer questions, evaluate those wishing to make an appointment for risk factors and schedule appointments as necessary. Those whose risk factors do not warrant an in-person test, will be offered a free at-home HIV testing kit.
"Our community needs our HIV and other STI testing services up and running again. Our main goal is to provide these screenings while keeping our clients and staff safe. Providing limited scheduled appointments to those who need them most and take-home HIV tests for others who are lower risk individuals, helps us achieve this goal. We will continue to monitor COVID trends as well as evaluate our program's capacity to potentially increase in-person HIV and other STI testing access over the next few months," said Eric Paulukonis, Director of Prevention Services.
About the Washington West Project
The Washington West Project offers free, confidential rapid HIV testing and STI (sexually transmitted infection) screening services in a supportive, non-judgmental environment. In addition, on-site Prevention Specialists offer counseling services to help identify client risks for HIV and other sexually transmitted infections, and to create a realistic plan to help reduce those risk factors.
About Mazzoni Center
Mazzoni Center is Philadelphia's leading health center focused on the needs of the region's lesbian, gay, bisexual, transgender, queer/questioning (LGBTQ) community. Mazzoni Center's mission is to provide quality comprehensive health and wellness services in an LGBTQ-focused environment, while preserving the dignity and improving the quality of life of the individuals it serves.