Mazzoni Center Behavioral Health Announces New Group Therapy Options
Mazzoni Center Behavioral Health Announces New Group Therapy Options
November 2, 2023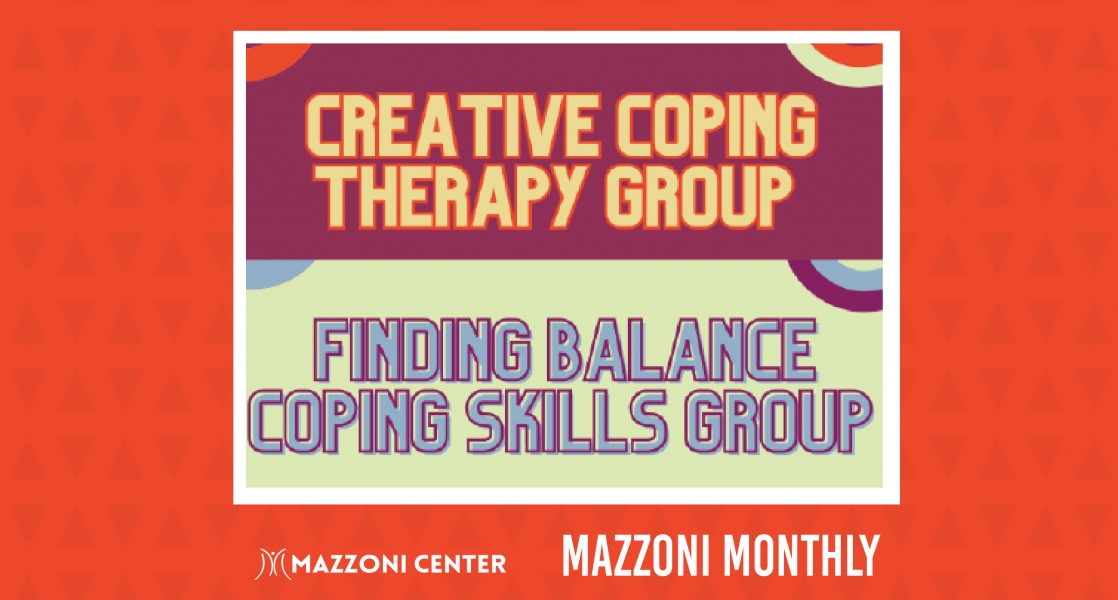 Mazzoni Center's Behavioral Health is excited to announce our new group therapy options for adults! Both groups are skills-oriented, each with its own flavor.
Creative Coping Group
Creative Coping is a therapy group that combines mindfulness practice with expressive arts techniques. We will focus on being present in the moment, work to notice and describe our thoughts and feelings, expand our compassion for ourselves and others, and release judgments. All while experimenting with different artistic media in a safe and supportive environment. This group is for anyone who wants to reduce their stress, feel more connected to themselves and others, increase their ability to focus, and embrace a little more fun in their lives. No artistic talent is necessary, just a willingness to try something new! Creative Coping meets Mondays at 5:30 pm.
Finding Balance Group
Finding Balance is a skills-based therapy group designed to help you ride the wave of your big emotions and find some peace by using Dialectical Behavior Therapy skills. In this group we'll grow our understanding of what emotions are and what purpose they serve, as well as practice effective coping skills geared towards changing our emotional experience and solving life's problems. This group is ideal for folks who are currently feeling overwhelmed by emotions like anxiety, anger, or sadness and want to learn functional skills in a supportive environment. Finding Balance meets Tuesdays at 1:30 pm.
How to Join
These groups are adding members on a rolling basis. Pre-registration is required, they are not drop-in groups:

Finding Balance Coping Skills Group Registration

Creative Coping Therapy Group Registration
Please reach out to Rebecca Begans with any questions regarding these groups.
Related Content