Mazzoni Center Celebrates National Coming Out Day
Mazzoni Center Celebrates National Coming Out Day
October 11, 2021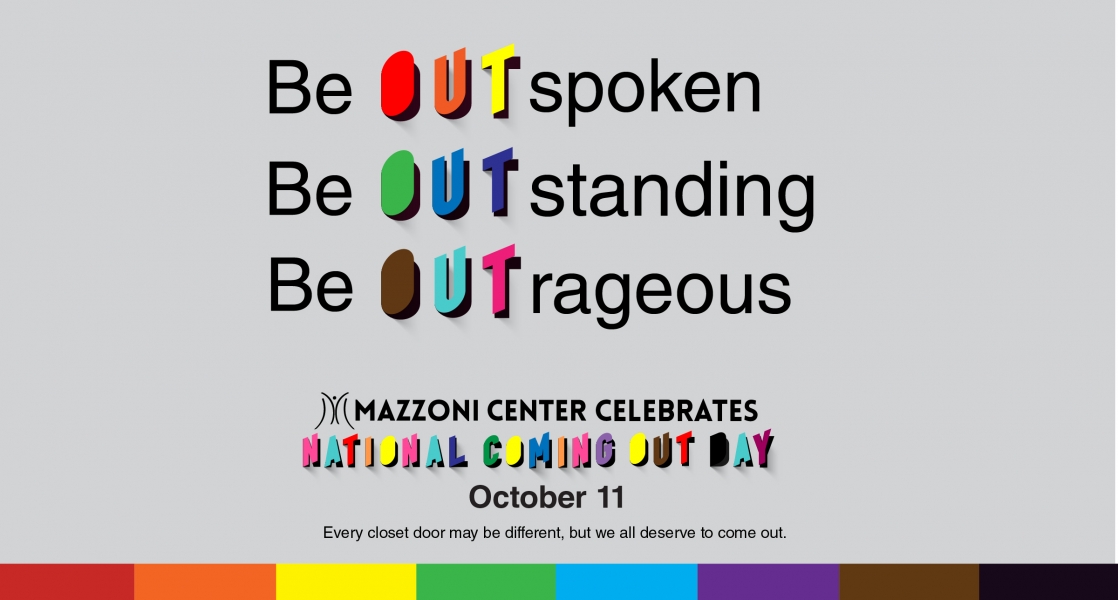 National Coming Out Day is a time when we as a community celebrate the moment we started embracing ourselves. On this day, we remember the courage it took for us to come out. We commend ourselves for living each day since with dignity and pride. Our individual journeys are unique but coming out is the common thread that joins the LGBTQ community.
Let's applaud all those who have come out and lived out. This act of bravery—this act of acceptance—only inspires others to do the same.
Mazzoni Center has always stood with the LGBTQ community, because there was a time when no one else would. We know the road to coming out isn't always easy because we have walked that same road. Mazzoni Center will continue to support those who are finding their way by providing the care they need to live their lives out and proud.
Coming out can be a stressful time. Your support of Mazzoni Center can ensure that we are here to help! Celebrate this National Coming Out Day with a donation to Mazzoni Center.