Mazzoni Center Celebrates National Health Center Week
Mazzoni Center Celebrates National Health Center Week
August 10, 2021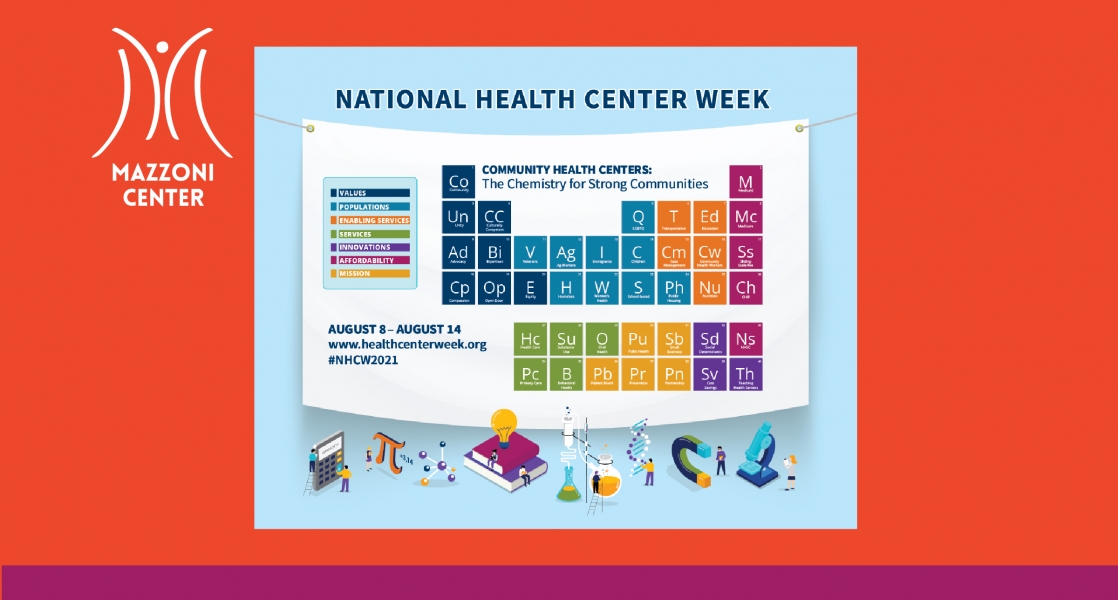 Health centers provide preventive and primary care services to almost 30 million people and have continued to do so while facing a global pandemic. Community Health Centers provide care to people who disproportionately suffer from chronic disease and lack access to affordable, quality care. Community Health Centers are not just healers, we are innovators who look beyond medical charts to address the factors that may cause poor health, such as poverty, homelessness, substance use, mental illness, lack of nutrition, and unemployment. We are a critical piece of the health care systems and collaborate with hospitals, local and state governments, social, health and business organizations to improve health outcome for people who are medically vulnerable.
We have pivoted to serving our communities through telehealth, drive through COVID-19 testing, vaccination events, and still ensuring our patients can access basic necessities like food and housing resources.
Show your support during National Health Center Week by supporting Mazzoni Center. We will be there when you need us.