Mission Moments in the Age Of Social Distancing: Eddie and Natalia
Mission Moments in the Age Of Social Distancing: Eddie and Natalia
May 15, 2020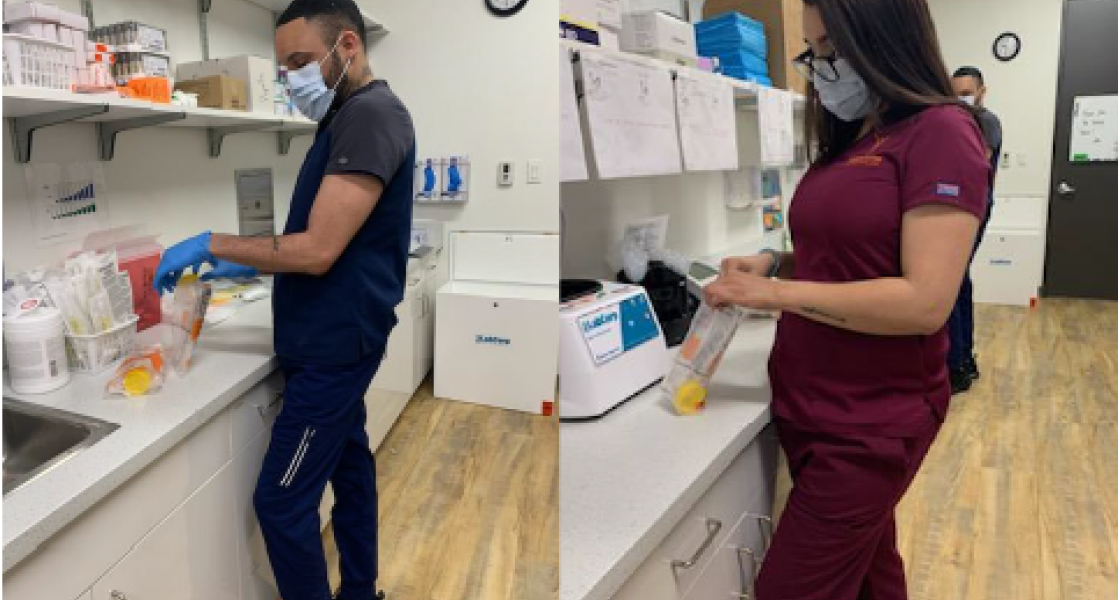 In our new series, we are asking Mazzoni Center staff and volunteers how they are working in the age of social distancing and how the communities that they serve are handling the COVID-19 Pandemic.
Just little over a month ago, the whole world changed. The coronavirus pandemic has forced us to change how we live our lives day-to-day. From going to work to shopping to going to appointments has changed drastically.
We here at Mazzoni Center have all felt the effects of this. One thing that hasn't changed here is our staff 's tireless efforts to continue to provide needed services to our patients in our health center.
"I signed up for this when I went to school, to run towards the crazy," says Eddie David, a medical assistant in our health center. Eddie is just one of the many staff members in our health center going above and beyond during the Covid-19 crisis to make sure that our patients are taken care of and seen during these challenging times. Our staff adapted. Natalia Colwell, also a medical assistant, says what most of our staff believes, "working in healthcare is my career and passion."
We are weathering this age of social distancing together, and whatever tomorrow brings, we will still be here for you and all your health care needs.