Mondays at Mazzoni Center: Yoga and Dance Cardio Classes
Mondays at Mazzoni Center: Yoga and Dance Cardio Classes
November 1, 2022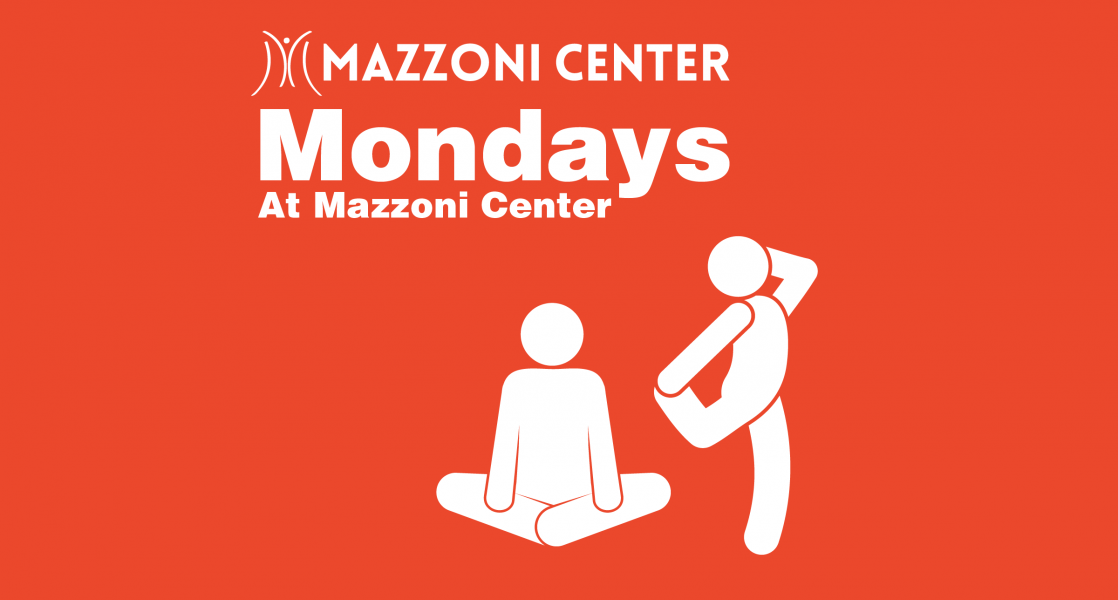 Get up and move! For this month's Mondays at Mazzoni Center sessions, join us for a yoga or dance cardio class in an LGBTQ+ friendly and affirming space. Whether you are a beginner or a pro, we have something for you. No experience is necessary. We are sensitive to all abilities and will tailor activities to each individual. Space is limited for these FREE events, so please register in advance and join in on the fun!
Class Schedule:
Yoga with Elyse 11/7 12:00 pm
Dance Cardio with Devon 11/14 5:00 pm
Yoga with Elyse 11/21 12:00 pm
Dance Cardio with Devon 11/21 5:00 pm
Location:
1348 Bainbridge Street - Mazzoni Center Town Hall - 3rd Floor.
Registration
Sign up for one of the classes below. Space is limited to 15 people per class. Sign up today!
November 7 Sign Up -Yoga with Elyse
November 14 Sign Up - Dance Cardio with Devon
November 21 Sign Up - Yoga with Elyse