National Recovery Month: Recovery isn't an Easy Road
National Recovery Month: Recovery isn't an Easy Road
September 28, 2021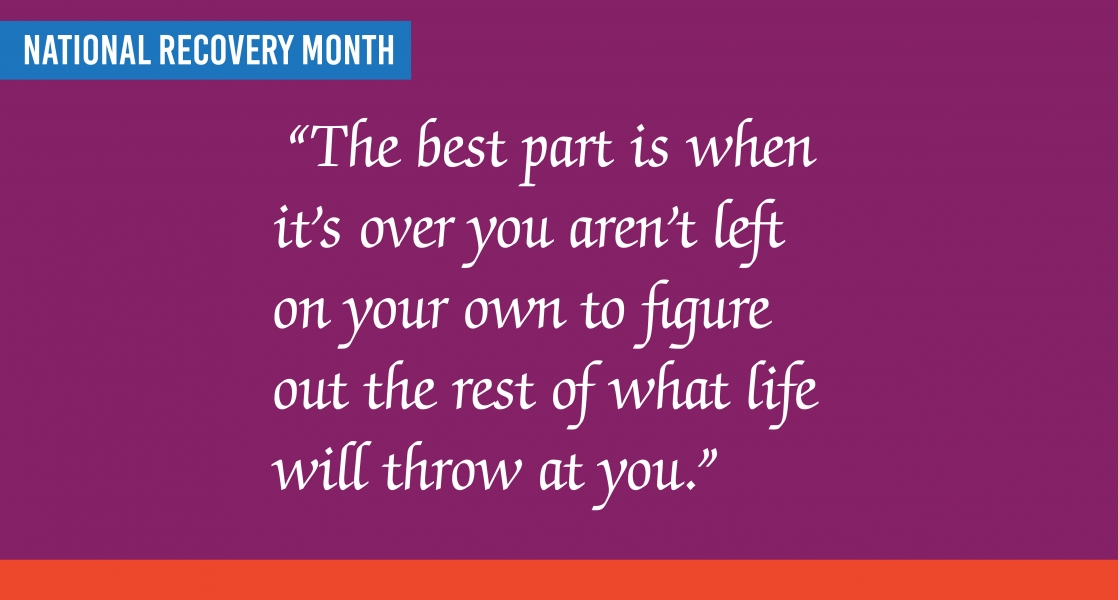 As a part of our National Recovery Month, we ask some of our patients to talk about their experience in recovery with us, here is one story
"Recovery isn't an easy road however Mazzoni Center's IOP group helped to make the transition from life unmanageable to into a life, dare I say it- enjoyable! The skills learned and the friends made in the program have changed my life. And although the journey of recovery is a winding road Mazzoni Center's IOP teaches you skills and allows you to learn your own paths. I have done the program twice- once to prove something to someone else; in that stint I met an amazing person who was in my IOP group who led me on my path to return to school and now I am about to graduate from Temple University.
The second time- I came back for me! And I have met some amazing people who have gotten me through some difficult times recently, and whom I believe will be lifelong friends.
On September 12th I will have 7 months of sobriety; the longest in my almost 40 years on this planet. I believe this is possible because, the IOP group allows you to discuss issues that come up in the first few months of sobriety and hash them out with a group of peers and the guidance of staff who really gets you. This helps to make the decision to keep coming back even when you want to run in the other direction. The best part is when it's over you aren't left on your own to figure out the rest of what life will throw at you.
Mazzoni Center offers transitions into one-on-one therapy, recovery specialist counseling, and recovery group therapy to allow you to continue recovering with the support that is needed to thrive. Recovery is a lifelong journey that is well worth the sometimes-tough decisions we must make. I am grateful for the Mazzoni Center and all the support they have always provided me.
To all of those still suffering -WE ARE HERE THERE IS HELP! To all of those celebrating- HAPPY RECOVERY MONTH! HAPPY RECOVERY YEAR! HAPPY RECOVERY LIFE!!!
"
Related Content