Pride is the best time to Quit Smoking
Pride is the best time to Quit Smoking
June 2, 2022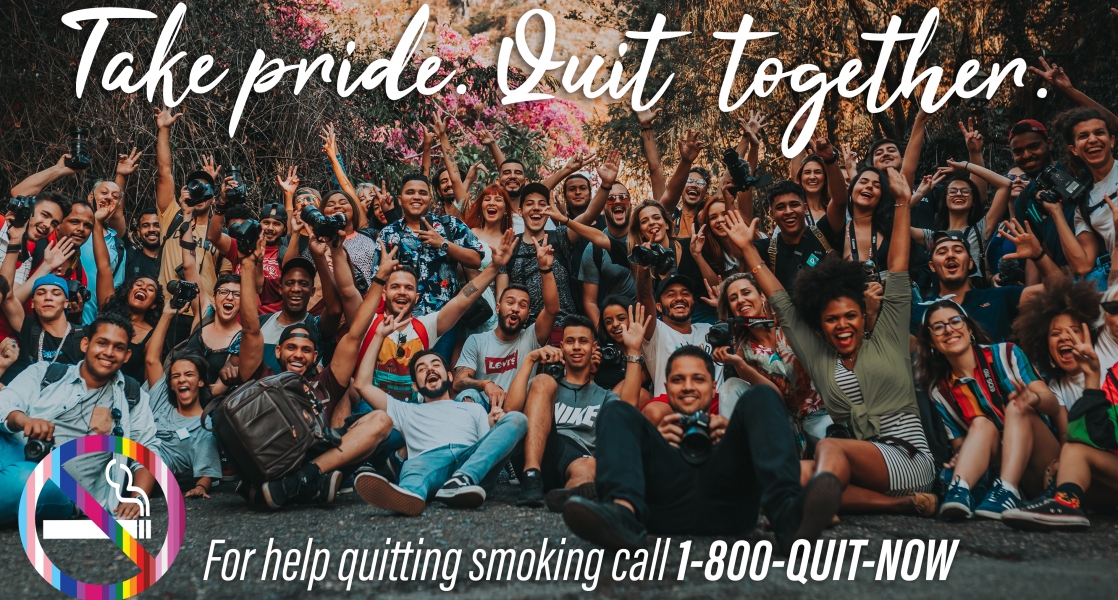 With Pride month here once again, celebrate this year by quitting smoking.
We know that tobacco companies have targeted LGBTQ+ communities for years to get us to use tobacco. As a result, both youth and adult LGBTQ+ Americans smoke at higher rates than their straight peers.
Did You Know? Tobacco use is still the #1 cause of preventable death in the U.S., killing more than 480,000 people annually–more than AIDS, alcohol, car accidents, illegal drugs, murders, and suicides combined.
There are ways we can take down tobacco and protect our community. One of the easier ways to quit is through a Quitline. Here are five reasons why calling a Quitline can be key to your success:
You can get help to stop smoking—free, with no judgment—through confidential support from a highly trained Quit coach.
Your Quit coach will help create a plan that works for you.
Your Quit coach can help you connect with quit-smoking medicines through your health insurer or community programs.
You'll learn tips to deal with cravings and withdrawal, and how to get the right kind of help from your friends and family.
Quitlines are proven to increase your chances of quitting successfully and staying tobacco-free.
Why wait? Call today: 1-800-QUIT-NOW