September is National Recovery Month
September is National Recovery Month
September 1, 2022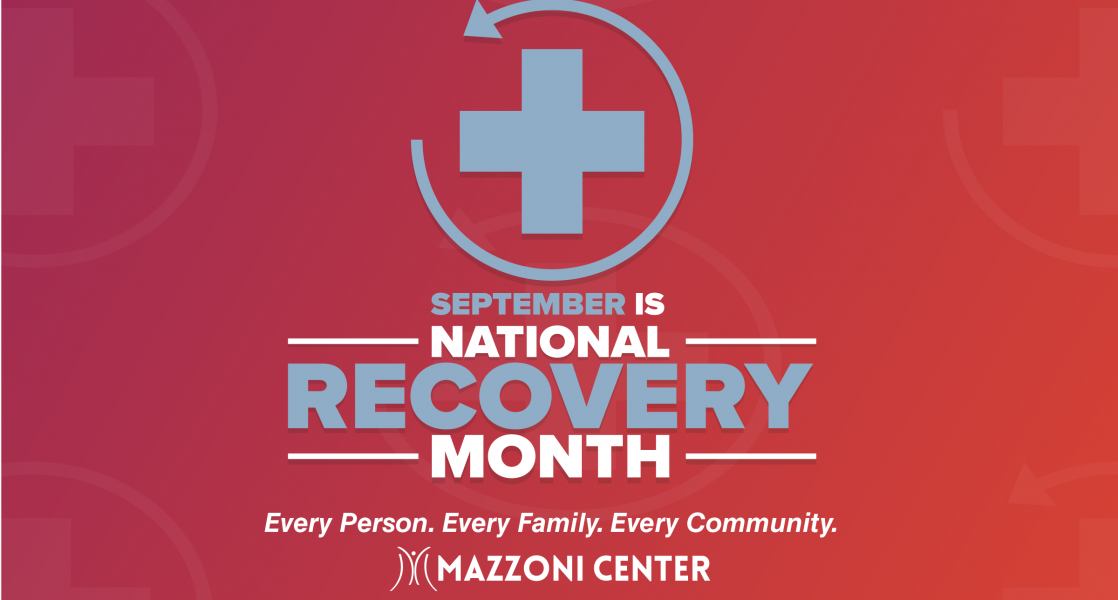 September is National Recovery Month. According to the Recovery Research Institute, an estimated 20 to 30 percent of LGBTQ+ individuals face some addiction form, compared with 10 percent of the general population, and LGBTQ+ youths are twice as likely to suffer from substance addiction as their peers.
Despite this, recovery still looks greatly heteronormative. Both recovery sites and meetings still feel to exclude the LGBTQ+ community. Having these feelings on top of facing increasing discrimination, stigma, and many other challenges daily could make them drop out of the program or even worst, relapse.
This is why the work that we do here at Mazzoni Center around recovery is important.
Mondays at Mazzoni Center
September is National Recovery Month. Recognizing that alcohol and substance use disproportionately impacts the LGBTQ+ community, this month we are exploring the topic of cultivating a support system for successful recovery. Join our recovery service team as we discuss:
How to be an ally
Effective ways to support
Developing coping techniques
Setting healthy boundaries
Monday, September 12 from 3:00 - 4:00 pm - Virtual
Monday, September 19 from 12:00 - 1:00 pm - Virtual
Registration
Related Content