Upcoming Tranings for NASW Continuing Education Credits
Upcoming Tranings for NASW Continuing Education Credits
September 20, 2023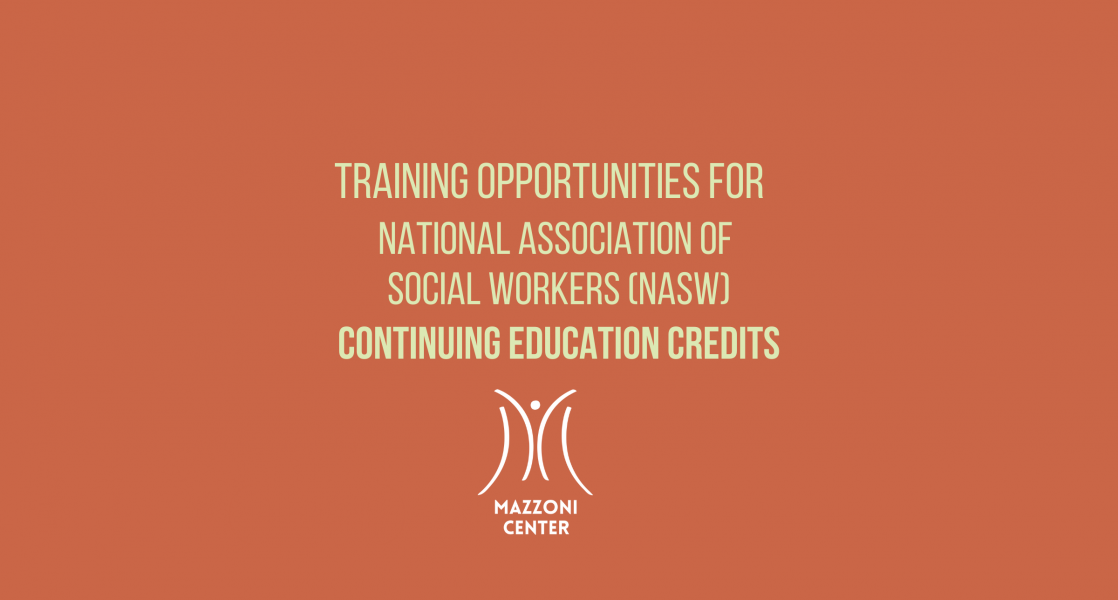 TRAINING OPPORTUNITIES FOR NATIONAL ASSOCIATION of SOCIAL WORKERS (NASW)
CONTINUING EDUCATION CREDITS
Mazzoni Center will be offering 2 NASW accredited trainings to professionals who serve LGBTQ+ survivors – both trainings will offer continuing education credits (CEs) to eligible participants. Counselors, therapists, lawyers, healthcare workers, case managers, teachers, and victim advocates are strongly encouraged to attend.
The LGBTQIA+ Fundamentals
For 2 CE, this training will be offered virtually to the public on Wednesday, October 4th from 2:00 pm - 4:00 pm. Participants can sign up via the following this link.
LGBTQ+ Interpersonal Violence
For 3 CE, this training will be offered in person at Mazzoni's Bainbridge location on Wednesday, October 11th from 2:00 pm -5:00 pm. Please note: This is an intermediate/advanced course; attendees should already have a strong understanding of LGBTQ+ identities and communities. Participants who do not have a strong understanding should take LGBTQ+ Fundamentals in advance of LGBTQ+ IPV. Participants can register at the following this link.
Please join us in learning how to best support LGBTQ+ survivors of relationship violence during Relationship Violence Awareness Month!