Grief & Loss | Holiday Wellness Guide
Grief & Loss | Holiday Wellness Guide
December 19, 2022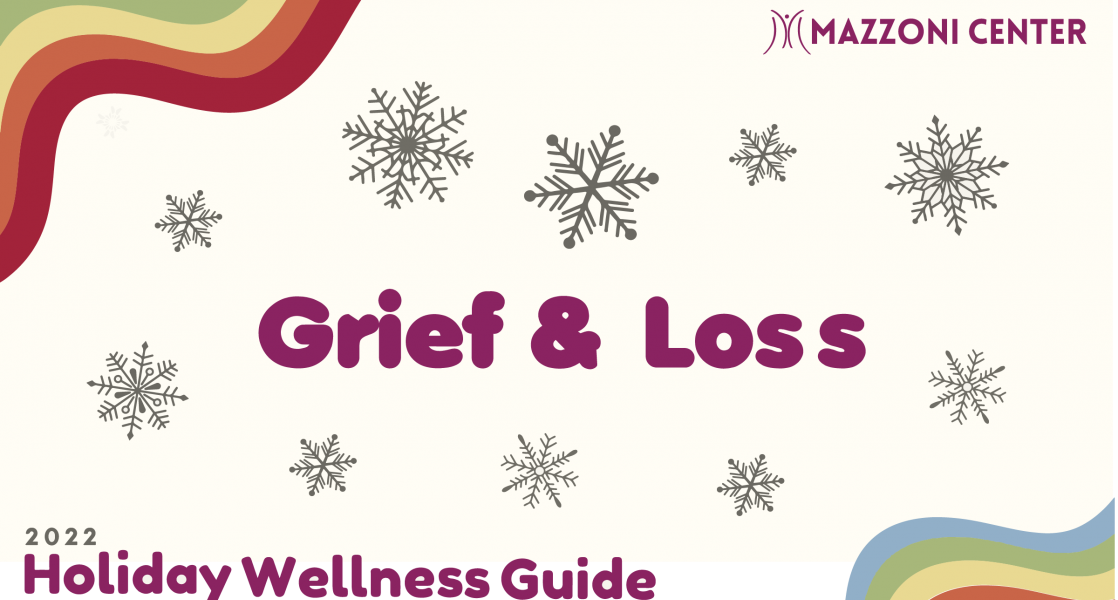 It is crucial to find support as you experience grief and loss. As we face heightened levels of loss and social isolation amidst the pandemic, finding connection and support becomes both more challenging and more significant. Finding community amongst LGBTQ+ peers can help combat isolation and facilitate healing.
Grief and loss can be particularly painful during milestones such as birthdays, anniversaries, and holidays. The first year can be especially difficult as you experience things for the first time without your loved one(s). Regardless of how much time has passed, holidays can be painful reminders of the absence of loved ones. The cheer and celebrations may clash with your emotions. The loss may have altered traditions, and there may be holiday roles that now need to be filled by someone else.
The following tips may be helpful when coping with grief and loss over the holiday season:
Set boundaries around holiday events: It's okay to check in with yourself and choose your level of participation in holiday events and gatherings. Self-care is important, and it can be helpful to find the balance between engaging with loved ones and not pushing yourself too much.
Allow yourself to experience your emotions: As tempting as it may be to avoid painful emotions, it can be more helpful to give yourself permission to experience all of your feelings. Grief and sadness can coexist with moments of joy and gratitude. Remember, your feelings aren't right or wrong. They simply exist.
Seek support: Grief and loss can be heavy experiences. Seeking support can help lighten the load. Try to reach out to and spend time with supportive friends and family. You can also try attending a grief support group.
Honor traditions and memories: It might be helpful to continue to practice some old traditions. If possible, keeping traditions going can be a way of honoring the memory of your loved one(s) and keeping it present.
Create new traditions: It can also be helpful to create new traditions or rituals that honor those you've lost. For example, you could light a candle or display a specific decoration in their honor.
Plan ahead: It can help you feel more prepared to plan ahead. Identify who you can turn to for support and what coping skills you can use. It can be helpful to plan who will fill now empty roles ahead of time, especially if this is the first holiday season after the loss. For example, if your loved one always used to carve the turkey, decide who will take over that responsibility. Making these plans ahead of time can help things go more smoothly and lessen unexpected spikes of grief.
Below are additional resources that can be helpful for coping with grief:
To learn more, download the entire guide here.
Related Content