Mazzoni Center Service Updates: Summer 2021
Mazzoni Center Service Updates: Summer 2021
June 11, 2021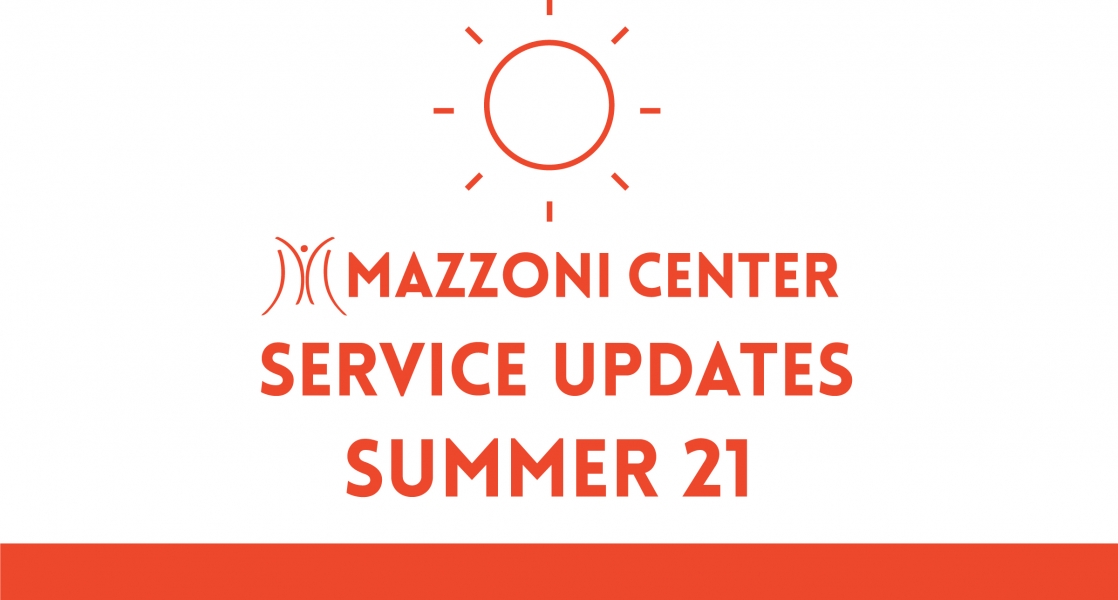 Masks
On Friday, June 11, 2021, the City of Philadelphia ended the indoor mask mandate. Due to ongoing risk, Philadelphia will still require that masks be worn indoors in healthcare institutions including temporary community healthcare events such as vaccine clinics and blood drives until further notice.
Summer Hours at our facilities
Effective, July 6, 2021, our main office at 1348 Bainbridge hours will be: Monday through Thursday 7:00 am to 9:00 pm and 7:00 am to 5:00 pm on Fridays.
Washington West Project updates will be comin shortly.
NOTE: Summer Fridays begin for some departments and will not be available for services after 3:00 pm on Fridays.
Program and Services Updates
Vaccine Updates
Anyone over 16 are eligible to recieve the vaccine at Mazzoni Center or one of out vaccination event sites. For full information, click below: