Mazzoni Center Creates New Role to Focus on Excellence in Nursing and Integrated Services
Mazzoni Center Creates New Role to Focus on Excellence in Nursing and Integrated Services
September 7, 2023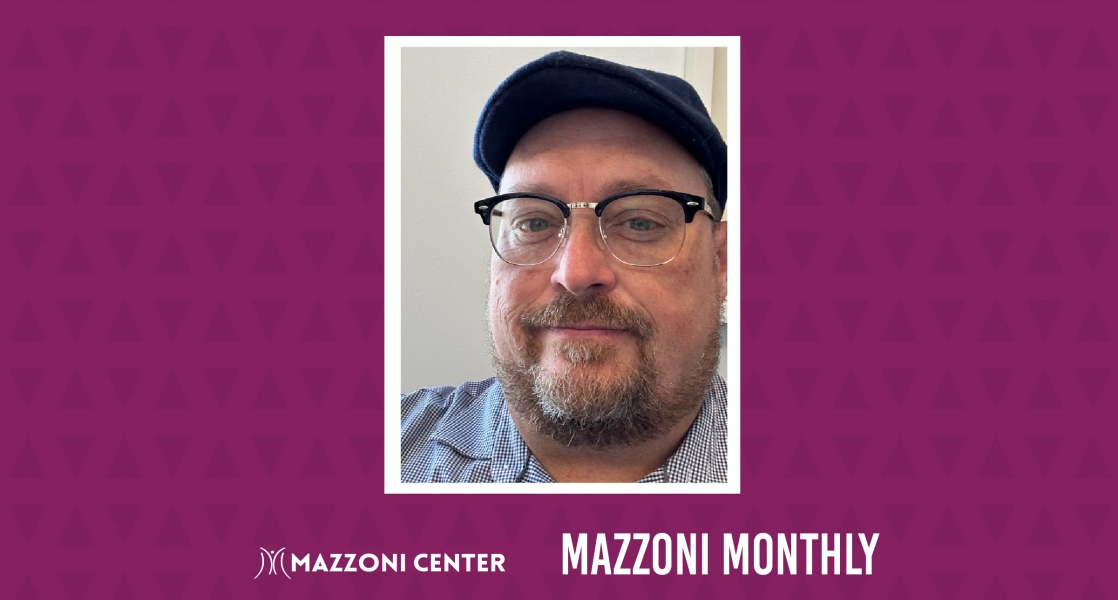 Stefan Lynch, RN MS brings 20 years of nursing - and a lifetime of LGBTQ+ experience - to a newly created position.
Building on the appointment last month of Dr. Stacey Trooskin as Mazzoni Center's new Executive Medical Officer, the Center has created a new position to continue to promote excellence among our clinic nurses, medical assistants, behavioral health consultants, and community health workers.
As Mazzoni Center's first Director of Nursing and Integrated Services, Stefan Lynch will focus on making sure that the whole healthcare team is working well together to provide more access and the highest quality of care. Stefan comes with 20 years' of experience in community health and over a decade of clinical leadership. He was most recently the Director of Nursing at Philadelphia FIGHT, was a nurse leader at CHOP, a consultant to primary care practices in Camden, NJ, and spent a decade working in community health at the San Francisco Department of Public Health.
"I am thrilled to have Stefan join our clinical leadership team," says Dr. Trooskin. "He brings extensive experience as a nurse leader in community health care settings. Stefan has a track record of excellence in program development and management, policy-making and regulatory compliance, quality improvement, and innovation in nursing. And perhaps most importantly, he is a compassionate nurse who cares deeply for his patients, his community, and his team."
Stefan also brings decades of LGBTQ+ experience, "I grew up with an out gay dad and lesbian mom in the 70's, but at the doctor's office we often stayed closeted for safety. I went into healthcare specifically to provide a better experience for queerspawn like me," he says. 'Queerspawn' is a term for folks with LGBTQ+ parents which Lynch coined in the 1990's when he was the first Director of COLAGE - the national organization for folks who have one or more LGBTQIA+ parent or caregiver.
"My first community rotation in nursing school twenty years ago was at 'Transgender Tuesdays' at a publicly owned health center in San Francisco," says Lynch. "It was regular primary care inclusive of transfolks - which at the time was a novel and important concept. One of the joys of working at Mazzoni Center is that we don't need a day of the week to take care of the whole person including gender identity and sexual orientation, it's baked into everything we do."