ACRS Executive Search, LLC
Advanced Corporate Research Solutions (ACRS) is a full-scale executive search firm backed by an experienced team of professionals dedicated to delivering outstanding outcomes in every aspect of the search process. Prior to dedicating their business exclusively to nonprofit leadership placement, ACRS clients ranged from international media, architecture, financial, education, health and human services, national and regional nonprofits. Recently, ACRS led multiple searches for senior leadership positions including President and CEO of two different Pennsylvania based nonprofits that serve LGBT youth through programming, education, advocacy, HIV/AIDS prevention, healthy choices, drug and alcohol addiction, and counseling. Notably, one of the agencies oversees the longest running housing program in Philadelphia for LGBT youth. ACRS has a passion for helping others driven by the conviction that finding the best leaders for nonprofits and foundations has the greatest, positive impact on today's most pressing social and community issues.
Amy Smith's Bio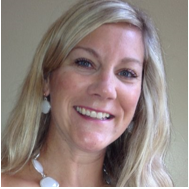 The search process will be led by Amy Smith, Founder and Managing Director of ACRS. Amy earned her B.S. from Stockton University. She served as a mentor for West End Neighborhood House, whose mission is to help economically and culturally diverse individuals achieve self-sufficiency, as well as a past board member for the Delaware Center For Justice, a nonprofit dedicated to transforming the quality of justice through advocacy, policy and practice. Amy was integrally involved with Valley Youth House's Sheltering Pride and #couchesdontcount programs that help raise awareness and ultimately provide stable housing for Philadelphia's LGBT youth and young adult community who are experiencing homelessness. A mother of 3 children, Amy was a foster parent for several years before adopting her youngest daughter through Clark County Nevada Family Services. Currently, Amy is an outspoken advocate for immigrant rights and has successfully helped reform education policy for the protection of immigrant children. She is actively involved in awareness and fundraising efforts to keep the most vulnerable families together. Amy is aggressively leading local grass roots efforts to reshape and strengthen an area school district to ensure all voices are heard, represented and considered when writing and implementing policy. Amy recently helped organize support for an anti-discrimination ordinance in her local community that provides broader and more specific protection than the Federal 1964 Civil Rights Act, including safeguards for the LGBT community.