ABOUT KITTLEMAN
https://www.kittlemansearch.com/
Established in 1963, Kittleman is the nation's first executive recruitment firm exclusively serving nonprofit organizations. Jim Kittleman (1911-1995), a former Booz, Allen, & Hamilton management consultant who first recognized the need for a more organized and professional approach for addressing nonprofit leadership transition, was the pioneer in this field. Using basic organizational assessment techniques, he helped nonprofits focus on their unique mission, values and opportunities in order to define and create the relevant leadership requirements. He was the first to devise an original search strategy that aligned the goals of the organization with the leadership performance criteria. These two fundamental steps represented a significant contribution to nonprofit governance practices at the time. Today, the firm continues to incorporate this time-tested approach in recruiting the best talent available.
Kittleman has developed many of the best practices in the field of nonprofit executive recruitment. Hundreds of nonprofit organizations across the country have benefited from the front line expertise of Kittleman's search consultants, all of whom have had proven nonprofit leadership experience prior to joining the firm. As a full-service retained firm, Kittleman manages all aspects of the search process backed by a team of research, knowledge management and administrative staff. Each search requires a unique recruitment strategy that reflects the distinctive culture of the organization, the specific leadership opportunity and the current professional marketplace. Search services include experienced recruitment counsel throughout, organizational assessment, development of position specifications, prospect research, source identification, candidate development, background assessment and verification, reference checking, offer preparation and transition assistance.
Amy Smith's Bio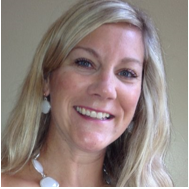 Amy Smith brings a rich history of experience with nonprofits, executive search, organizational consultation and a specialized expertise in highly sensitive leadership turnover. Her diverse track record of success represents a wide spectrum of scale, scope and sectors including youth and adult social services, LGBT organizations, foundations and healthcare. From small, local agencies to large-scale national and international organizations, Amy has conducted searches for CEO, executive and senior level leadership positions based on the unique and specific needs for each client she serves.
Prior to joining Kittleman, Amy Smith was the Founder and Managing Director of Advanced Corporate Research Solutions (ACRS), an executive search firm based in Greater Philadelphia dedicated to delivering outstanding outcomes in every aspect of the search process. Before getting into executive search Amy was the Development Director at Supporting Kidds, the Center for Grieving Children and Their Families. Amy also worked at a radio station in the Philadelphia region. Her media experience and network connected her with an opportunity to work for a New York City based search firm that specialized in placing national and international media talent, as well as architecture, financial, education, and nonprofit organizations.
Amy earned her Bachelor of Science degree from Stockton University. She has served as a mentor at West End Neighborhood House, a nonprofit whose mission was to help economically and culturally diverse individuals achieve self-sufficiency, as well as a past Board Member for the Delaware Center For Justice, a nonprofit dedicated to transforming the quality of justice through advocacy, policy, and practice. Amy was integrally involved with the city of Philadelphia's initiatives to help raise awareness and provide stable housing for youth and young adults experiencing homelessness.