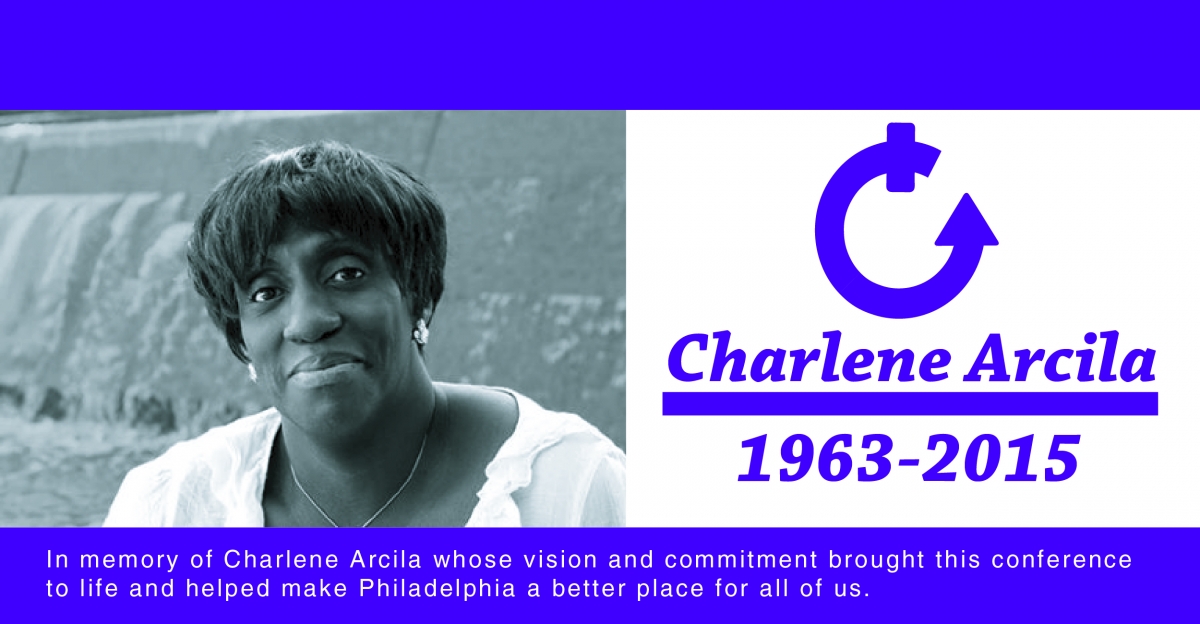 Charlene Arcila dedicated her life to service and the empowerment for disenfranchised, oppressed, and underrepresented people. Her life's mission was to create change. Moving to Philadelphia in 1991 from Jackson, Mississippi, Mrs. Arcila leaped immediately into visionary, activist, educator, and advocate within the transgender, faith, recovery, and HIV/AIDS communities.
Charlene Arcila received a wide ranging list of accomplishments and accolades throughout her many years of commitment. She was the Philadelphia Trans Health Conference (Now, Philadelphia Trans Wellness Conference) founder when it was a one-day event that provided professionals access to becoming competent health care providers for transgender patients. Mrs. Arcila remained involved with the conference for many years after it became a program of Mazzoni Center in 2006, by serving a Planning Committee Co-Chair and People of Color Working Group Lead. She was a driving force for recruiting planning committee members on a global level as well as creating the programming for the conference for many years. Now, PTWC has grown into a 3 day conference with free general admission to attendees, a thriving professional track for medical, behavioral, and legal providers, a safe, affirming, and inclusive space for children in our Kids Camp, and so much more!
It is because of Charlene Arcila's bravery, selflessness, and being a true champion of humanity that we are able to have PTWC. Mazzoni Center along with community advocates we are charged with continuing our beloved matriarch's legacy.